Fonts made for the Brand Roman era
New York's Hello Velocity has designed a typeface consisting of 76 corporate brand logos.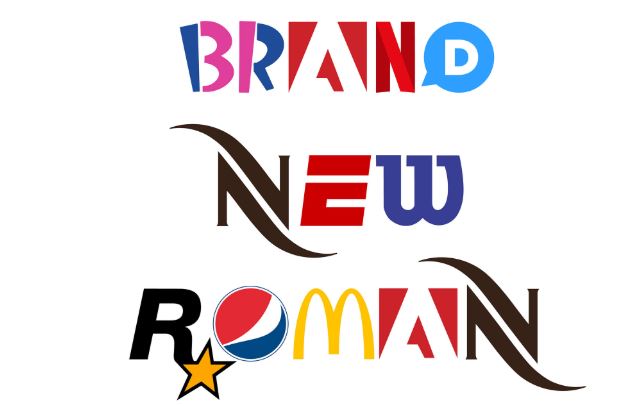 Brands have already penetrated most aspects of our everyday lives. Now, they've crossed a new cultural barrier, entering one of the last vestiges of brand-free existence: the very letters that make up language.
Hello Velocity, a digital agency in New York that aims to create "thought-provoking internet experiences," came up with the idea to merge brands and fonts. It created a typeface. Naturally, it is called "Brand New Roman."
The new font consists of 76 corporate brand logos mashed up and available for download in original-colour and single-colour versions. Lukas Bentel, Hello Velocity's partner and creative director, told Muse that the idea was to create something that would be part parody, part good-old-fashioned fun. "This stage of capitalism is pretty weird," he said. "Seems like a good time to spoof it!"
Artists have already taken to adopting Brand New Roman in their work. There's already a revised edition of the Communist Manifesto (by Channel Studio), a take on the Declaration of Independence (by an artist known as Nikolas), and a rendition of Magritte's famous "Ceci n'est pas une pipe."
Credits:
Name: Brand New Roman
Agency: Hello Velocity