Peregrine will 'man-wrap' your gifts for a good cause
Worried about grooming and wrapping gifts this season? This campaign has you covered.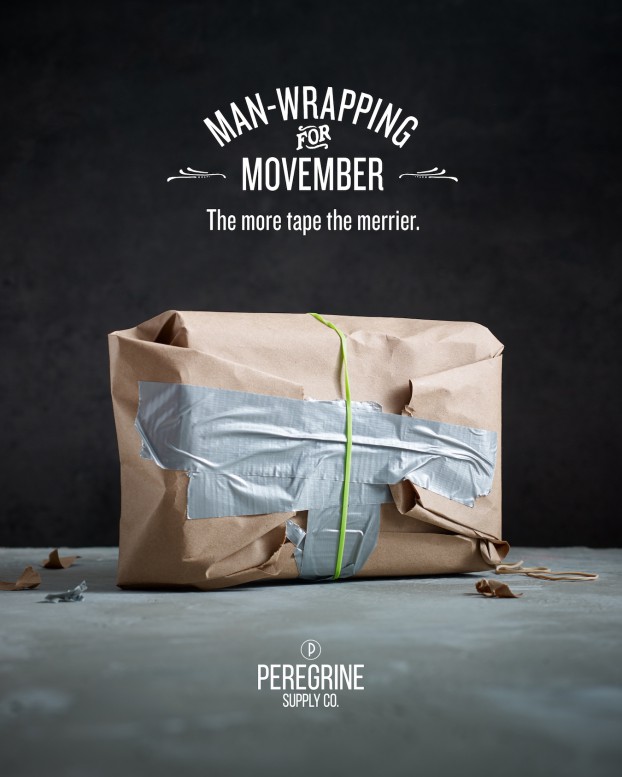 For some men, the expectations that accompany the holiday season can be overwhelming: from ensuring that their grooming standards are host-appropriate to finding that last-minute gift for a loved one, only to realize you still have to wrap it.
Male grooming brand Peregrine Supply Co. hopes to assist these desperate souls all in one shot. Heading into the holiday season, the company teamed up with agency Here Be Monsters on a "Man-Wrapping Fundraiser," with the goal of supporting the men's health awareness efforts of the Movember Foundation.
For orders of $35 or more, Peregrine has promised to "lovingly man-wrap" the items before shipping, ensuring they arrive at the home ready to be placed under the tree. With each qualifying order, Peregrine will donate $3 to Movember.
The campaign is being supported with a gift-wrapping video, social posts and OOH assets that include lines like "the more tape the merrier" and "it's what's inside that counts, thankfully."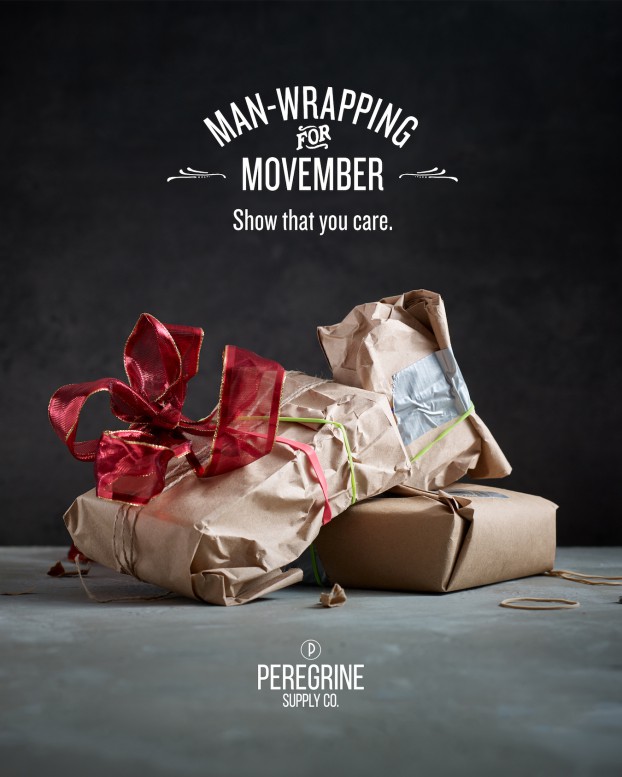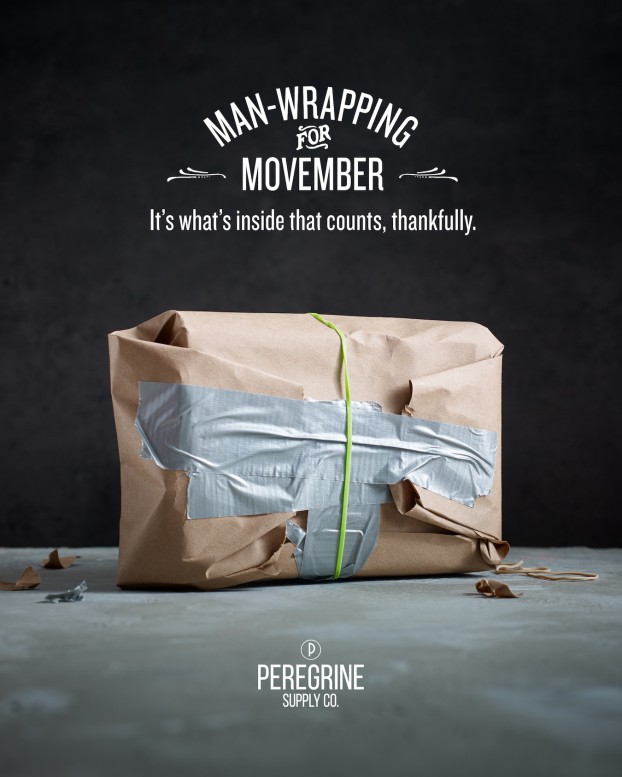 Client: Peregrine Supply Co.
Agency: Here Be Monsters
Creative directors: Tony Hird, Matt Bielby
Writer: Matt Bielby
Art director: Tony Hird
Agency producer: Chris Raedcher
Client service director: Chris Raedcher
Photography: Clinton Hussey
Retouching: Charlie Murray