Greenhouse has found its 'glass sipper'
The Toronto-based company is now selling $5 glass straws.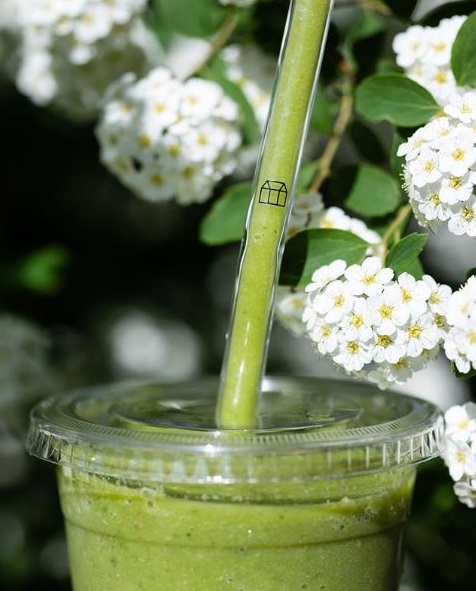 Greenhouse is living up to its name and trying to be more green.
Like many food and beverage co.'s before them, the Toronto-based company has been trying to find the right environmentally-friendly fit to replace single-use plastics.
Finding an alternative for plastic straws that are still powerful enough for people to sip, or suck, an Undercover Greens smoothie from isn't as simple as it sounds. A paper straw, for example, won't necessarily hold up against a chocolate-hued Rococoa shake that's as thick as a regular milkshake.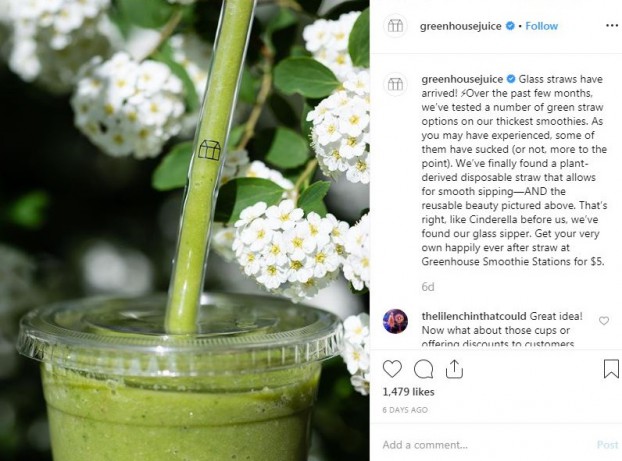 After trying on options that just didn't fit quite right, one of our 2018 Brands of the Year has finally found its "glass sipper" – a.k.a. a reusable glass straw now for sale for $5 a pop at Greenhouse Smoothie Stations. It is also offering a "plant-derived disposable straw that allows for smooth sipping." An Instagram post announcing the move already has almost 1,500 likes since last week, though some fairly point out the pictured plastic cup and lid should be the next items Greenhouse greens.
Turns out just like finding the right foot for that glass slipper finding the right alternative for single-use plastics takes time, but like Prince Charming found out in Cinderella the search is worth the effort.
Credits
Advertiser: Greenhouse