Hear that, eh?
HearingLife wants everyone 60-plus to get their ears tested.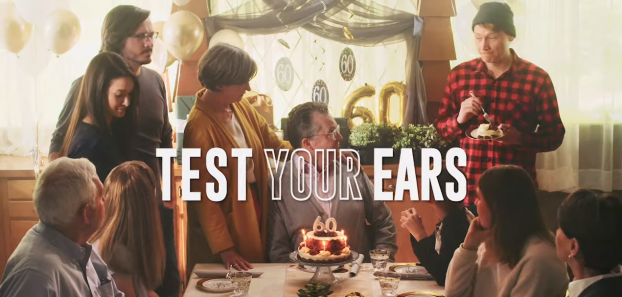 Most of us put off annoying tasks even if we know we shouldn't.
Who among us hasn't delayed getting a teeth cleaning or an eye exam or a hearing test? Well, HearingLife (which has more than 200 clinics across Canada) has sponsored The National Campaign for Better Hearing to get the word out that Canadians, particularly those age 60-and-up, should get their hearing tested, like, yesterday.
A series of new ads intentionally leans into silly Canadian clichés, from a spokesman donning a flannel shirt and a touque to saying "eh?" in an accent as thick as John Candy's in Canadian Bacon, to get across a serious message.
The 30-second version of "Bridge Game – 60 EH?" has gotten more than 170,000 views since being posted on YouTube on Aug. 9. It made me giggle, and more importantly, even though I'm not a sexagenarian, it made me want to add "get a hearing test" to the long list of annoying (but important!) medical-related tasks on my seemingly endless to-do list.
The 28-second "Birthday Party – 60 EH?" got almost half the number of views, 62,397 and counting, but is equally as odd, and thus just as effective, at getting me to sit up-and-listen to the important message behind the ad.
Public service announcements (PSAs), particularly ones aimed at Baby Boomers too often lean into the melodrama, pairing soft piano or violin music with glazed imagery and storylines as sweet as a Timbit. But by using humour, not pathos, HearingLife didn't need to scream to get across its message, eh?
Credits 
Advertiser: HearingLife