What your brow says about you
There's real science behind Benefits Cosmetics' caterpillar translator.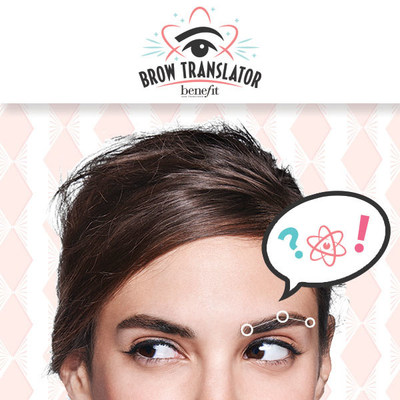 Sure, it takes more muscles to move an eyebrow (30 to raise) than it does a mouth (17 to smile), but that's probably because science says there's more emotion to be seen in our furry eye manes. In fact, it's supposed to be the "most expressive part of your face," according to research dug up by Benefits Cosmetics in partnership with a doctor of neuroscience.
"Eyebrows can communicate the full spectrum of emotions from aggression to fear to joy," said Dr. Javid Sadr.
With brows a big part of its business, with 2,100 BrowBars in 41 countries, Benefits Cosmetics decided to move its real-world findings to the virtual world with the creation of a Benefit Brow Translator. There's really not much guesswork when it comes to the mechanics behind the online tool — it does what it says, and basically analyzes a person's image and uses facial recognition analysis and machine learning to reveal their innermost emotions (from sad to seductive).
We're not particularly well brow-endowed, so we tested the tool out on some recognizable caterpillars (minus the impressive uni on Sesame Street's Bert — that skybrow is going to need a more a sophisticated tool than we thought).