Birthday doodles
Grip turned 15 last week. Instead of giving them cake, it let staffers draw all over its website.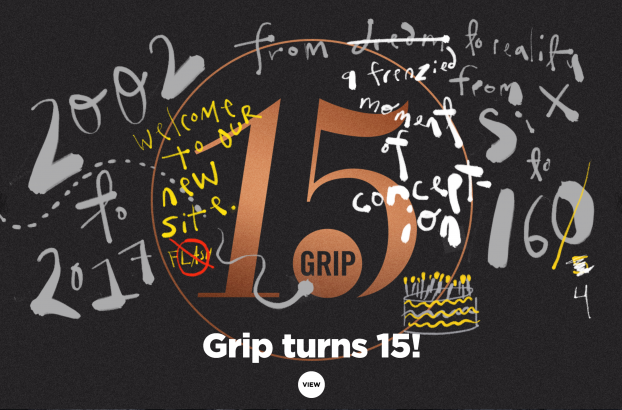 Like any 15-year-old, Grip likes to doodle. However, its version of a teen sketchpad is a website, where nothing is safe from idle doodling hands.
The Toronto shop celebrated it's birthday last week with said website. It essentially wiped the digital slate clean, built a whole new framework and with it, the technology to virtually draw over the content in sections from its people (one teammate is seen morphing into a bulldog as an ode to his pet pup, who comes into the office on a regular basis) to its work (where you'll find "stuff we made that we don't hate").
So that's where all of our morning went today.