Reclaiming the desert landscape
American artist Jennifer Bolande takes on highway blight by occupying the billboards.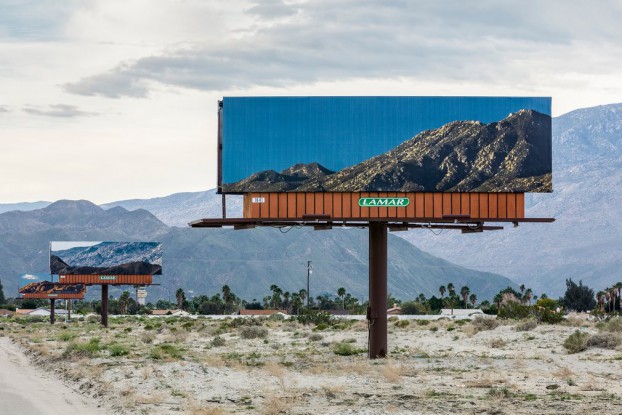 Photo by Lance Gerber
Nothing interferes with a drive on a scenic highway like a row of billboards blocking out the horizon. Artist Jennifer Bolande has taken on this blight on a Palm Springs, California road for Desert X, an outdoor art exhibition running through April.
Rather than the customary brand pitches (below), drivers along the Gene Autry Trail will find billboards that feature the very landscape they're blocking out. The series of photos is designed for the driver, and each billboard image aligns perfectly with the horizon at a specific place.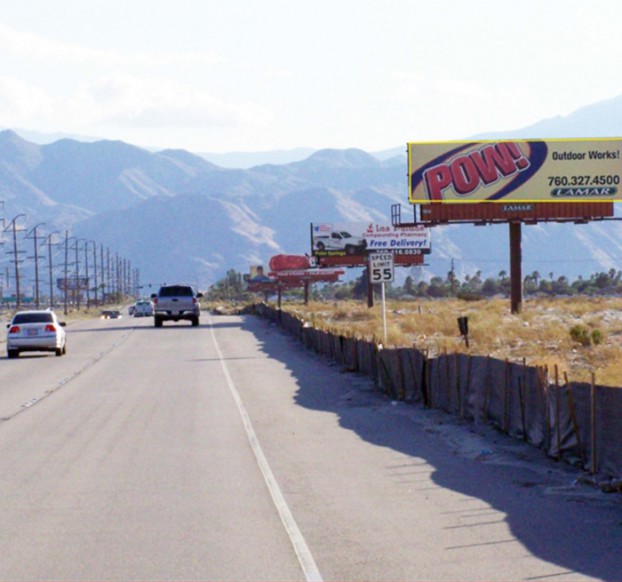 "In the language of billboard advertising this kind of reading is referred to as a Burma-Shave after the shaving cream company of the same name who used sequential placement to create messaging that could be read only from a moving vehicle," Bolande's page on the Desert X site says. "Within the desert empire of roadside signs, Bolande chooses to advertise the very thing so often overlooked."
Via Adweek