Art on strings
Advertising designer Jason Wren does the most remarkable things with a piece of twine.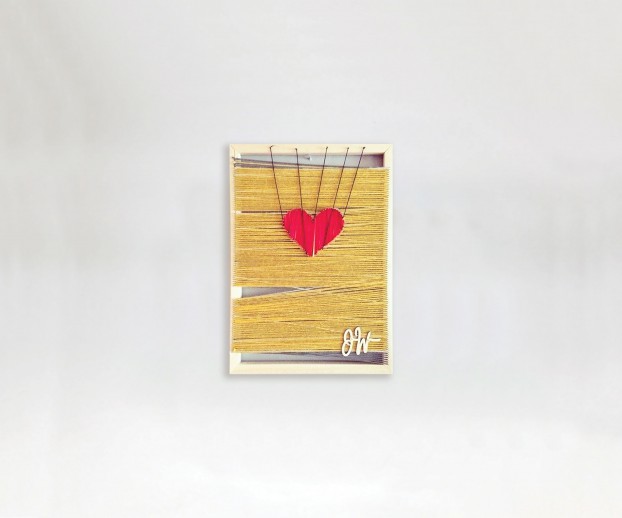 The more than a 100-year-old art of looping strings around nails, pins or any odd pointy object is getting a lot of love lately. Everyone seems to be stringing these days, including freelance creative Jason Wren.
He's been crafting hearts, falling men and kissing couples in a bed of string for a while now, in between his day job as a CD, strategist, content creator, designer and teacher, as well as a known Tetris master. And if you're smart enough to get a ticket to this year's AToMiC Awards on May 31, you could actually see, and maybe even own, one of his pieces. That's because he'll be donating the one above to Stimulant's second annual Passion Projects silent auction for NABS this year.
Fun fact: string art was invented in the late 1800s to help explain mathematical ideas to children, merging the left side of the brain with the right through creativity and geometry.