Toronto, meet your match
Next week, Hamilton will open the first local consulate in another Canadian city.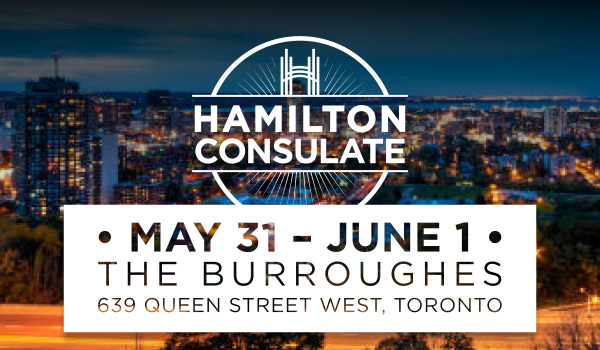 Toronto, we love you. But frankly, you're bleeding us dry. You're beautiful and thrilling, and the views are Insta-worthy, but you're also keeping a lot of us up at night. When did it become a toss-up between affording to have a child or signing for a mortgage? Like we said, you're lovely, but there's another city that's trying to court us, and we may not be impervious to its Steeltown charm.
Hamilton, a underdog city likened to New York's Brooklyn, is coming on strong, setting up a pop-up "consulate" in Toronto next week to show all that it has to offer potential residents and visitors.
Hamilton's Economic Development Office (in collaboration with private, cultural and public partners) will open the Hamilton Consulate for two days on Wednesday and Thursday (May 31 and June 1) along Queen St. West, featuring the ambitious city's best in real estate, fashion, food, music, art, technology, film and culture. There'll also be music performances, panels, meals, parties, and even a speed dating event where you can "spend a night meeting the people that have reinvented what you thought you knew."
Note, if you've never had the unfortunate experience of visiting an actual consulate, you'll be sorely disappointed: they're more like a doctor's office-meets-Service Ontario, with officers behind impenetrable glass providing very little in the way of charm.