Oh, the mould terror
How to defend your home from mildew that (literally) screams at you.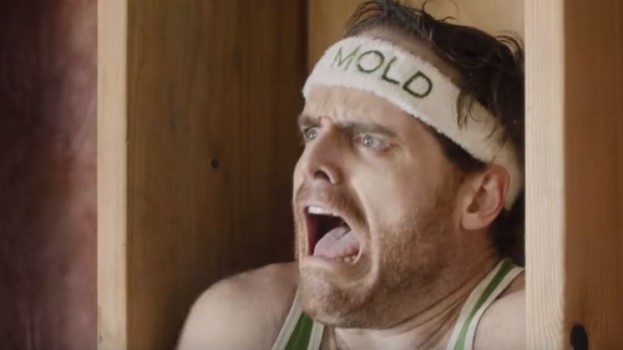 Mould and mildew might not go bump in the night, but the fungi are what nightmares are made of.
In a new spot for Canadian company Concrobium, by agencies Heyd & Seek and Mackie Biernacki, the brand shows a terrifying infestation of mould in homes by having actors play the part of screaming fungi being killed by home-defending owners. Yes, we're aware of what we just wrote – it's a little bizarre, but not any more than chunky paper towel men and a bald guy decked out in white, wearing hooped earrings. That's household cleaning advertising for you.