Follow that bottle!
Coca-Cola's Canada 150 effort puts a cross-country race on the big screen.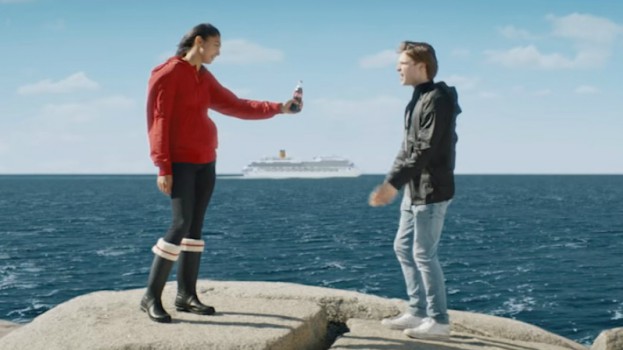 As more brands look to benefit from Canada 150, Coca-Cola Canada has launched its national celebratory effort as the calendar closes in on Canada Day.
"The Great Canadian Chase" sees its characters chasing a bottle of Coke across the nation and the seasons, from a commercial shoot in the wintry mountains to summery Atlantic shores. It ends with an American tourist shaking his head from the deck of a cruise ship as he watches the two overly polite Canadians offering the  object of their chase to each other.
Online versions of the spot (which is scored by a new track by Bryan Adams called "You Belong To Me") are on the way, but it debuted in theaters on June 16. The TV work is accompanied by special packaging for the product's smaller 222 ml cans and a commemorative book from Penguin Random House about the history of the brand in Canada.
Creative: Sid Lee
Media agency: Carat
PR: H+K Strategies