What it's like to work at Harley-Davidson
The motorcycle brand celebrates its history and culture in a redesign of the company's Canadian office.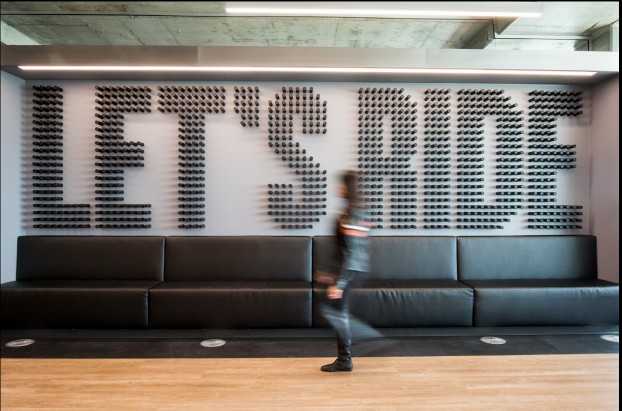 Harley-Davdison Canada's recent marketing has been heavily focused on celebrating the brand's culture and history, and a recent redesign of its office seems to make sure its staff is part of that celebration.
A collaborative effort that saw ad agency Zulu Alpha Kilo create the design treatment and branding support and Taylor-Smyth Architects leading the architectural plans and construction, the design is meant to inspire both the people that work there and guests that may come through. It all starts in the lunchroom, where the "Let's Ride" sign is made from 1100 motorcycle handgrips.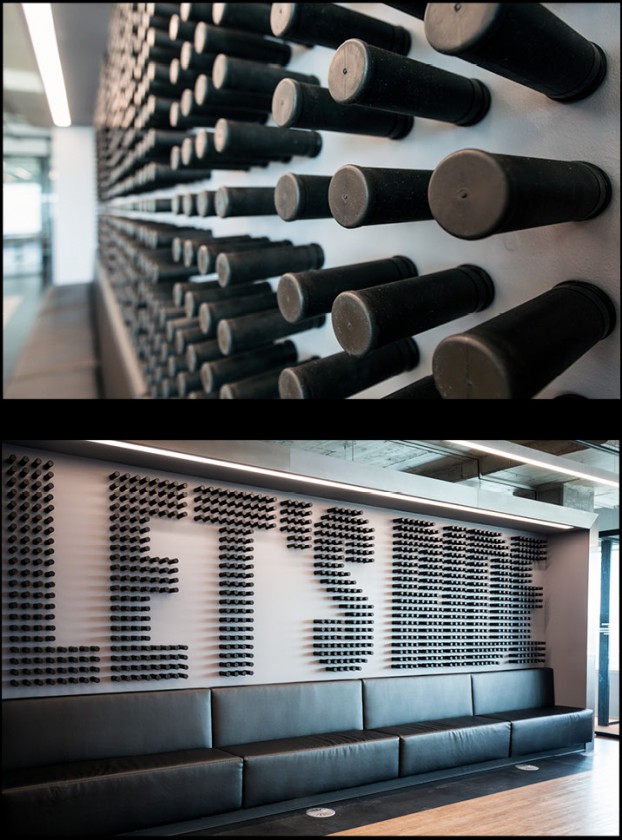 For those who are more inclined to nerd out about engineering innovation, a photo timeline shows the brand's most iconic engines, from the early F-Head to the most recent Milwaukee-Eight.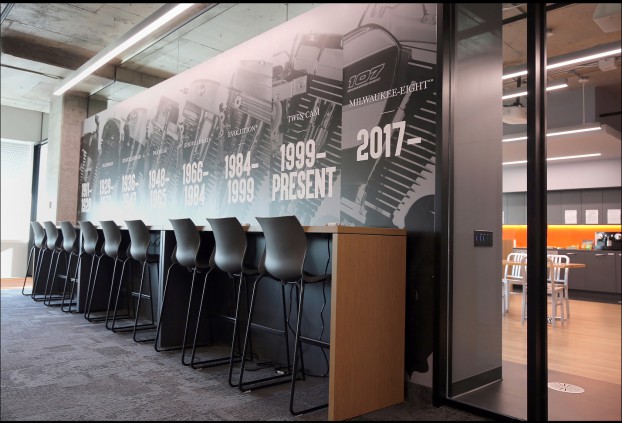 To add a bit more local flavour, six meeting rooms in the office are each themed around a different part of Canada that offers a great ride, from Highway 400 in Ontario to the entirety of the Trans-Canada Highway, as displayed in the main boardroom.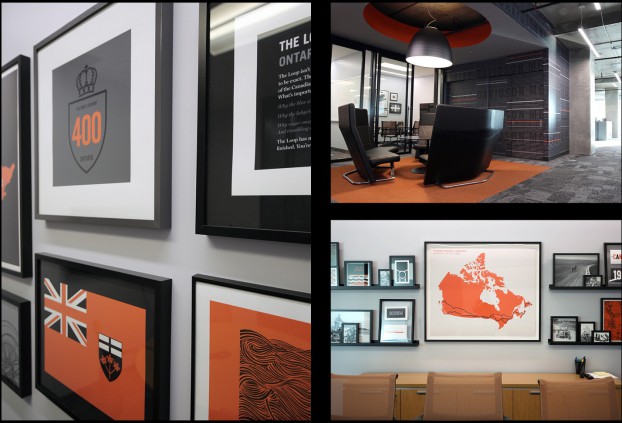 Harley-Davidson started in a wooden shed in Wisconsin, and the wooden slats on the walls of this room are a nod to those beginnings. But the photos of real Harley riders throughout the years are meant to show off how its community is far more diverse than the cliched "biker" image many people have in their minds. Much of the photography featured in the new office design was done by Dan Lim – aka The Moto Foto – a celebrated photographer and Toronto H.O.G. Chapter member.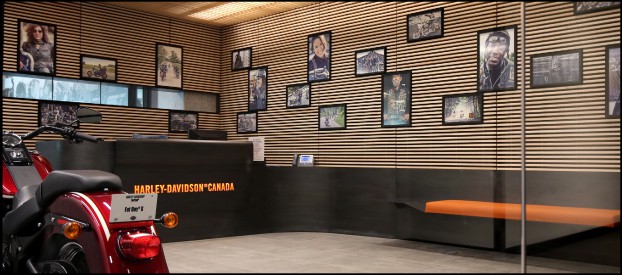 An earlier version of this story neglected to include the contributions of Taylor Smyth Architects and photographer Dan Lim. Stimulant regrets the error.