A pumpkin spice rap
A jock turns rapper in a bizarre spot for the new Oikos fall flavour.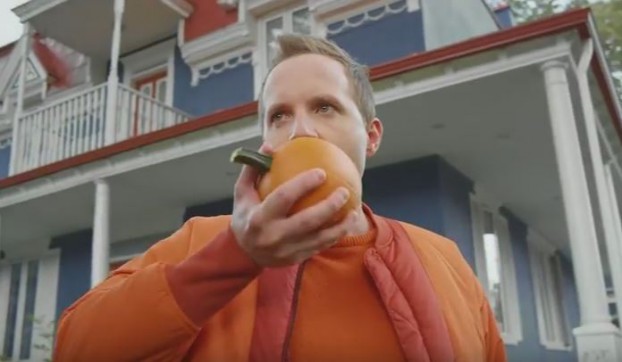 There's no reason to feel blue with Danone's new fall rendezvous.
So sings the cardi-wearing, cheesy guitar-playing and unnamed musician in a music video (of sorts) for the brand's newest Oikos yogurt flavour: Pumpkin Spice.
It's the flavour trend that just keeps going. This time, it's the yogurt brand that's playing in the golden colours and sweet flavour of pumpkin in its liquid spice state, creating a yogurt that transforms an unsuspecting man into a full-fledged pumpkin-fraternity-going, white boy rapper after his first bite of the new, limited edition product. Totally believable, and 100% relatable.