3M energizes auto body repair
Who knew painting a car could be this fun?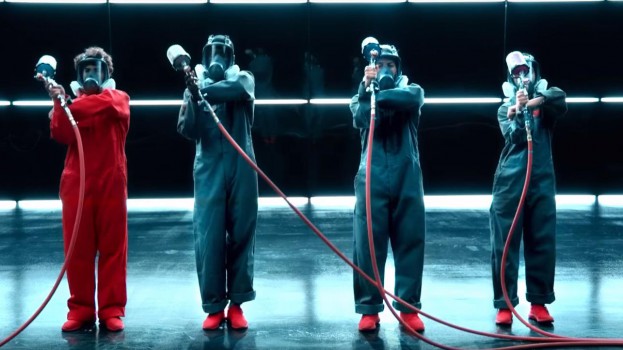 B2B marketing isn't always the most exciting thing, but a new campaign by BAM Strategy for 3M tries to change that by infusing it with the energy of dance.
3M's Paint Preparation System is a product used in auto body shops to mix and apply paint in a way that uses less paint, solvent and makes for easier clean-up. The company has made the PPS system for 15 years and has just released a new "2.0″ version that further improves the system's capabilities by allowing users to spray at any angle without the need for adjusting their equipment.
To get auto shops excited about the PPS system, BAM Strategy teamed up with acclaimed dancer Greenteck and Canadian musician Stephen Voyce. In 30- and 45-second music video-style spots (made with the help of FH Studio and director Christian Langlois), Greenteck and a team of dancers don't let coveralls or the air hoses from the equipment impede their movements, instead using clouds of paint to create impressive effects as they move.