Have a heart this Halloween
Skittles is being pretty sweet this scary season.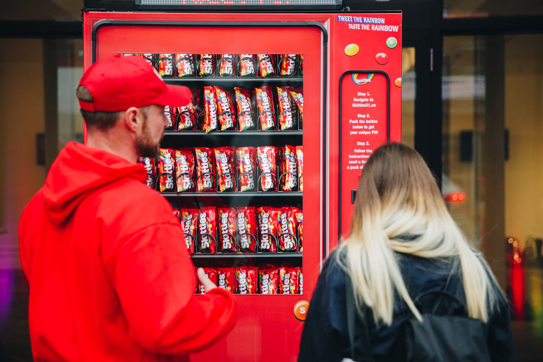 Just because its the scariest time of the year, that shouldn't preclude brands from being sweet. Especially if you're in the candy business, like Skittles.
The Wrigley-owned brand recently launched an charitable initiative that asks Canadians to tweet #Skittles31Donation (the 31 marking the date of Halloween) for the brand to donate 31 cents to Ronald McDonald House Charities Canada. It will go up to a maximum donation value of $5,000.30 and will be collecting tweets right up to the day.
The brand marked the official launch of the program with a vending machine that gave out free Skittles to Torontonians last Friday the 13th. What will the brand do with the vending machine when all the treat-giving is done? Well, it'll give it to the brand's "Halloween Hero" contest winner, in addition to sweet Skittles-made Halloween decor.