Deflecting the car thief's gaze
Print ads for Sherlock Antitheft Marking portray the dangers of having your shiny car stand out.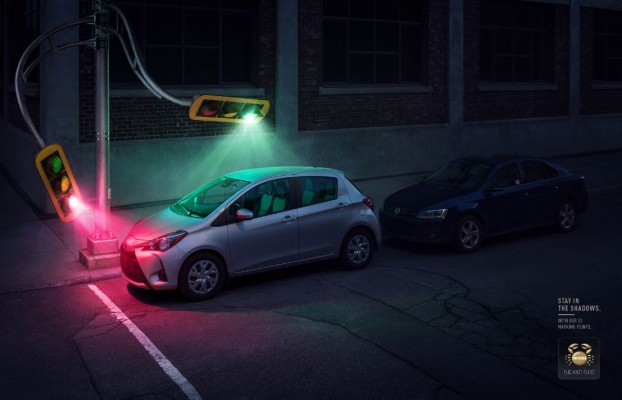 Sometimes diverting attention away from the fact that you own a car is the best way of keeping one. While you may be tempted to show off your wheels, doing so can also draw the attention of car thieves who would be more than happy to take them off your hands.
In Bleublancrouge's latest print ads for Sherlock Antitheft Marking, the agency attempts to illustrate the advantage of hiding one of your most prized possessions in the safety of darkness – out of sight of potential would-be robbers. The ads suggest that having the Sherlock sticker on your window can help safeguard your vehicle by deflecting the gaze of car thieves towards other, more visible cars.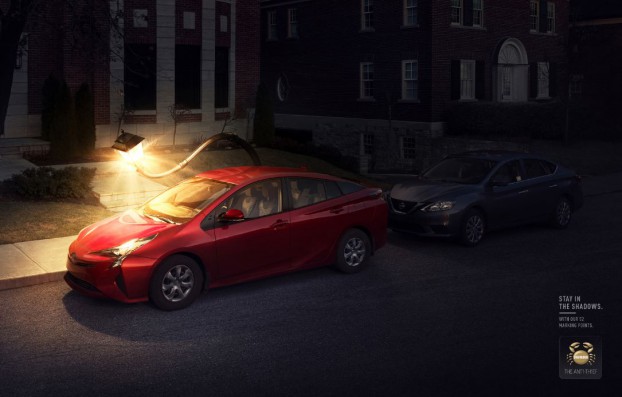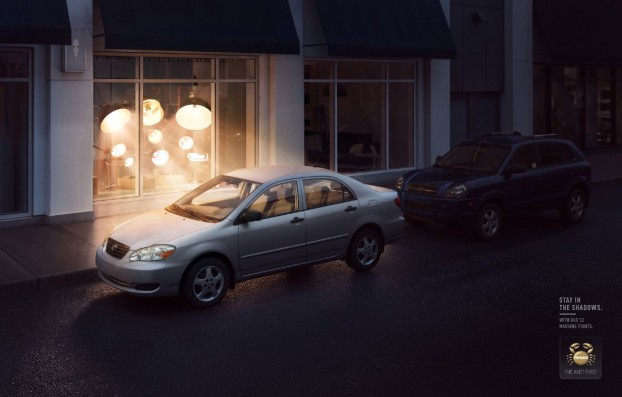 Credits
Agency: Bleublancrouge
Client: Sherlock Antitheft Marking Inc.
Production: Consulat
Photographer: Simon Duhamel
Producer: Martine Goyette
CGI and retouching: Visual Box