The good kind of weird
Brewer Fuggles and Warlock's print ads say you should never judge a weirdo (or beer) by their quirks.
Strawberry wit. Seven-hop IPA. Espresso milk stout. Yeah, they sound kind of weird… but they're the good kind of weird.
Vancouver-based brewers Fuggles and Warlock paired with DDB Canada to let the world know that it's okay to embrace your weird side. After all, if it weren't for famous weirdos, we wouldn't have Joaquin Phoenix, Lady Gaga or any of Nicolas Cage's best movies.
Fuggles and Warlock's new "Good Weird" print ads show that weirdos can also do good things (you know, if "Bad Romance" or The Wicker Man weren't convincing enough).
"Cat Rescue" shows a potentially scary-looking, tentacled monster rescuing someone's precious kitty from a tree (and, presumably, not eating it). "Crosswalk" shows a monster with many eyeballs helping an elderly woman cross the street. And "Tire Change" depicts a giant monster who could easily eat a car in one gulp instead using his size to help a driver change his tire.
See, weirdos are actually pretty cool if you give 'em a chance! Which is probably why you shouldn't shy away from a unique flavoured beer.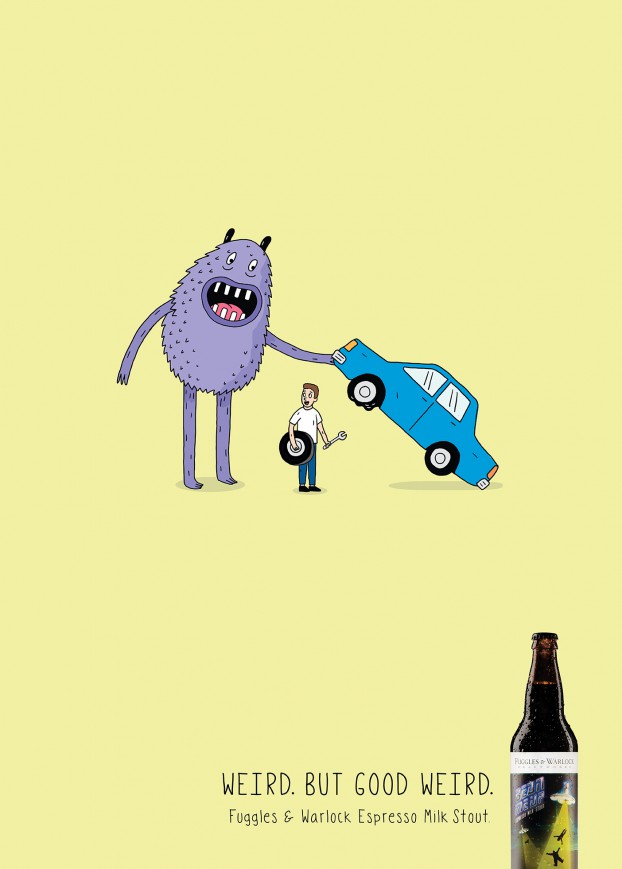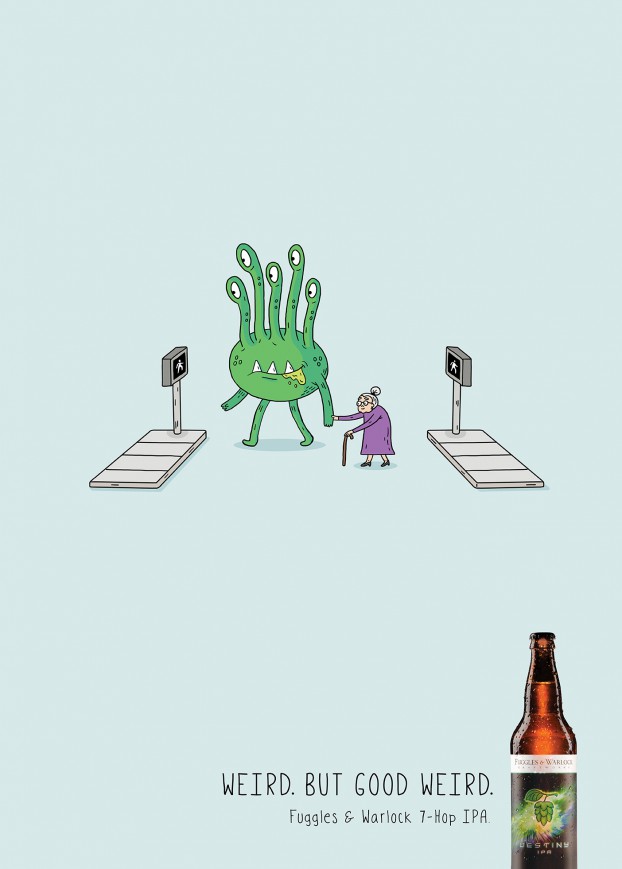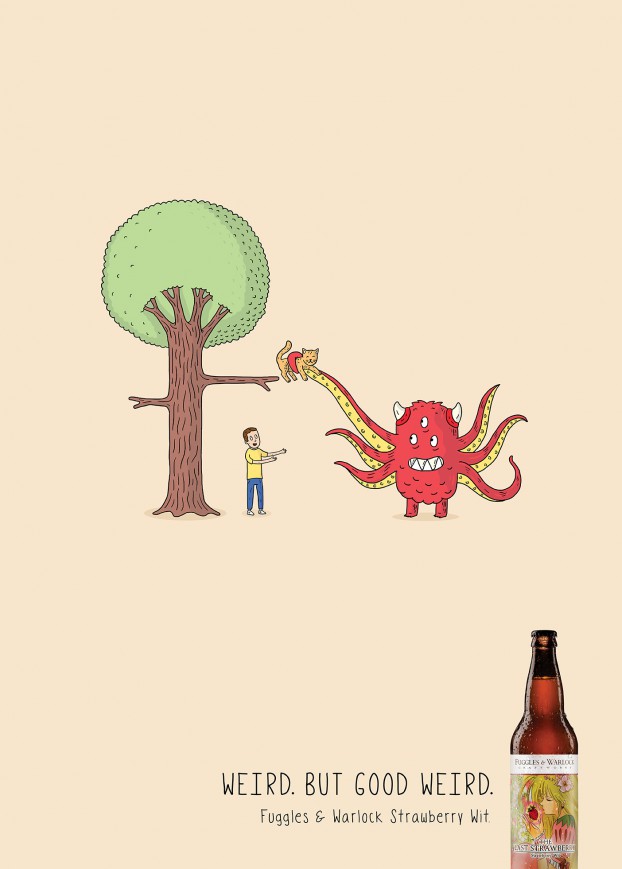 Credits
Client: Fuggles and Warlock
Agency: DDB Canada, Vancouver
Chief creative officer: Cosmo Campbell
Executive creative director: Dean Lee
Group creative director: Neil Shapiro
Copywriter: Neil Shapiro
Art director: John Larigakis
Illustrator: John Larigakis
Digital artist: Laurel Miller
Account director: Patty Jones
Agency producer: Dean Tsatouhas