A buzz-worthy children's book
Honey Nut Cheerios partners with a kids lit legend to launch another 'Bring Back the Bees' effort.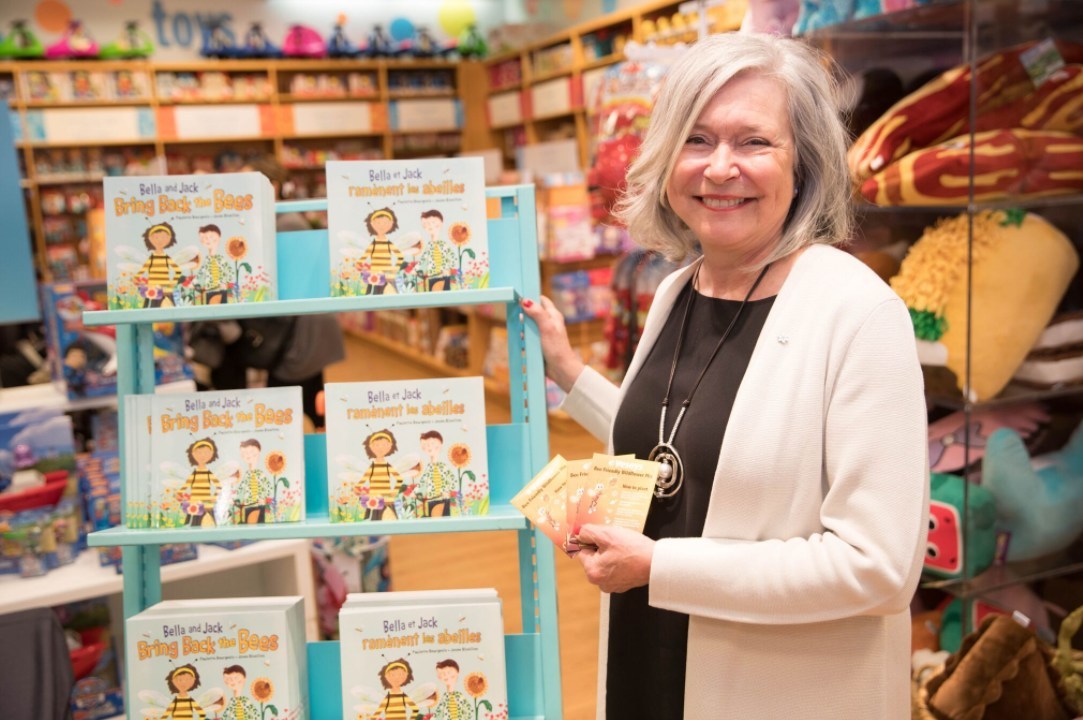 General Mills has teamed with an icon for its latest "Bring Back the Bees" project – a free children's book.
Bella and Jack Bring Back The Bees was penned by Paulette Bourgeois, who created Franklin The Turtle, one of Canada's most enduring children's characters. The work, illustrated by renowned Quebec illustrator Josee Bisaillon, is available through a partnership with Indigo, Chapters and Coles book stores. French and English versions are free at those retailers' participating locations, or can be ordered online with a purchase of $25 or more from Indigo.ca.
The brand hopes to give away 100,000 copies of the work, though if it's at all similar to its affiliated seed-planting project, they may want to keep the presses running. In order to promote bee colony growth, Honey Nut Cheerios gave away wildflower seeds in the campaign's first year. It initially wanted to hand out 35 million seeds, but the final tally was closer to 100 million.