Be your own design guru
Deco Surfaces wants you to know just how easy home improvements can be.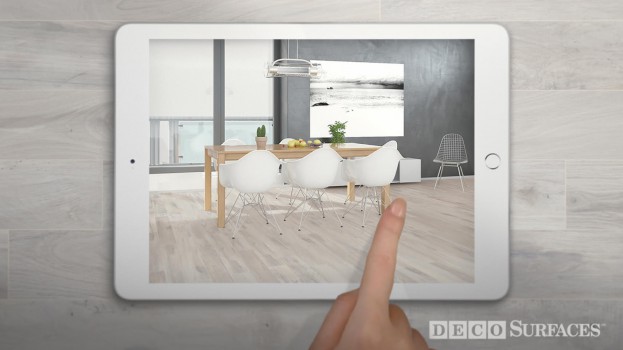 Some might say redecorating isn't for the faint of heart. Whether you're looking for the perfect hardwood or mulling over an oversized area rug, interior design takes a keen eye and (if you're anything like this Stim writer) a healthy dose of error.
Canadian flooring and decor source Déco Surfaces unveiled their latest campaign in collaboration with creative agency Bob on March 22, aiming to create a sense of ease around this often-intimidating task.
The whimsical video shows a woman sitting in her home, dramatically changing her surrounding living space with just a swipe of a tablet. Ever wonder what linoleum flooring would look best in your kitchen? Swipe! What about venetian blinds? Swipe!
The film positions Deco as a company that makes home decor easy. And when redesigning is that easy – and dare we even say fun – even the most underwhelming home decorator would feel like Debbie Travis herself.
Credits:
Client: Déco Surfaces
Agency: Bob
Media: Espace M
Production: Dominique Laurence, Kazak
Sound: PMT
Music: BAM