Foodora hot boxes 420
The food delivery service marked April 20 with a special delivery package for those with the munchies.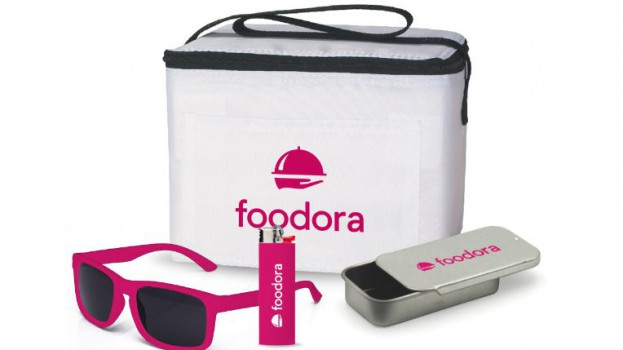 On April 20, also known as 420 in cannabis culture (not that we're overly familiar), people will gather to smoke marijuana en masse. The celebrations, typically marked at 4:20 pm, will lead to many getting a serious case of the munchies.
This year, food delivery service Foodora is marking the occasion by offering an exclusive Hot Box through partnerships with several restaurants across the country, including Toronto's Hotbunzz Street Cuisine and The Grow Op, Montreal's Boustan and Vancouver's Juke Fried Chicken and La Taqueria. The company worked with Eighty-Eight, its AOR, on the initiative.
The Hot Boxes, whose name is a reference to smoking several joints in an air-tight room or vehicle (not that we're overly familiar), will be available for pick-up or delivery through Foodora's app and website. Packaged in insulated carriers, the kits come complete with mints, sunglasses and a lighter.
Credits
Client: Foodora
Agency: Eighty-Eight