We're lovin' McDonald's Moving Day ads
The QSR and Cossette used box illusions to recreate delectable menu items.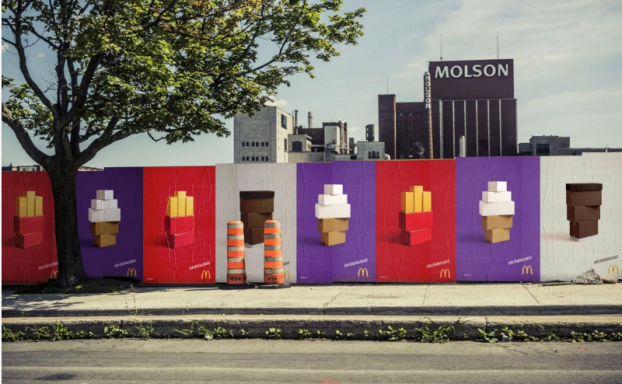 In Canada, July 1 is about drinking beer, BBQs and fireworks in celebration of Canada Day. But for many Quebecers, July 1 is also Moving Day – which means packing boxes, moving boxes… and Micky D's?
McDonald's Canada understands Moving Day and comfort food go together just as well as Prime Minister Justin Trudeau and wife Sophie Grégoire Trudeau.
About 100,000 Montrealers were expected to move on or around July 1 this year, according to the Montreal Gazette. So McDonald's teamed up with Cossette to target those hungry Moving Day movers with a series of ads that used that one item we all use when moving: boxes. We're lovin' the use of brightly coloured boxes to depict some of McD's most iconic menu items, along with the words: "Bon Déménagement," en français et "Happy Moving Day" in English.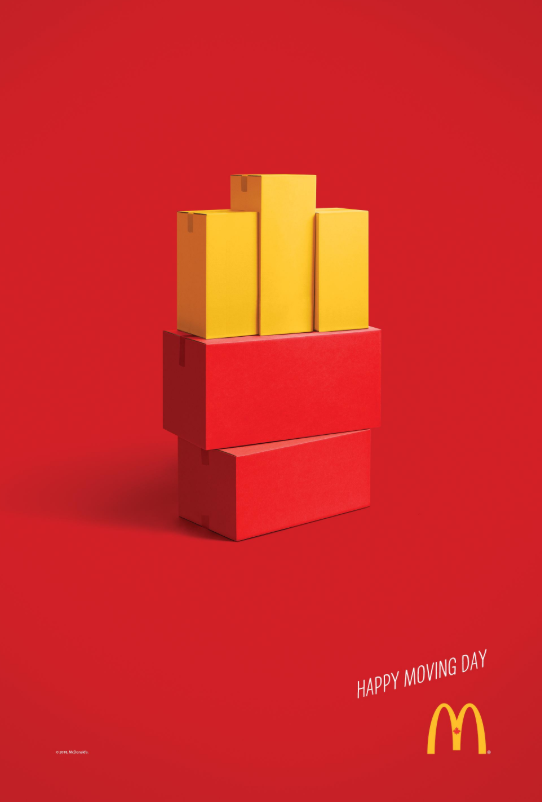 The bright yellow and red boxes instantly made our mouths water with the thought of the fast-food chain's delish fries.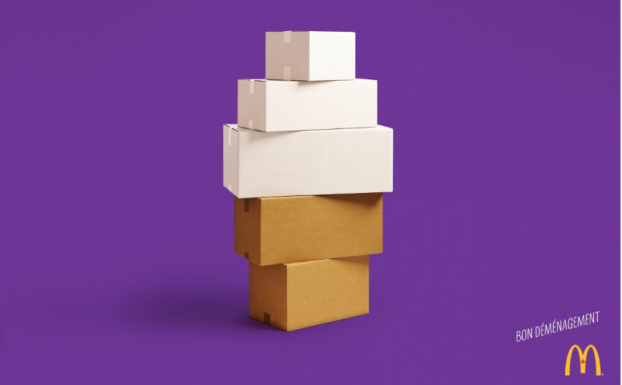 The white and brown boxes conjuring up ice cream atop a cone makes this Stim writer want to rush to the Golden Arches. Right. Now.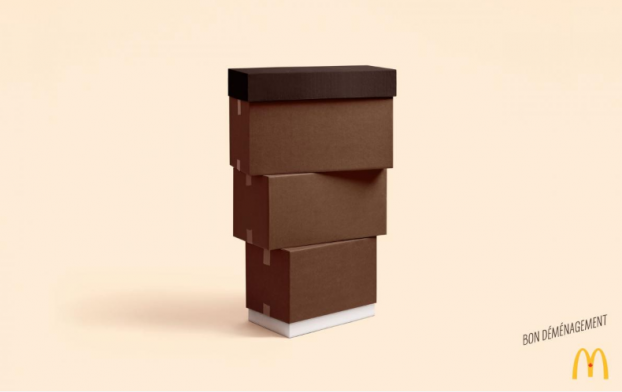 But the brown boxes (presumably depicting a McCafé cup) is a bit harder to decipher. It's kind of like a Magic Eye, if you look long enough the cup will emerge. Trust.
Credits
Advertiser: McDonald's Canada
Agency: Cossette
Creative team: Alexandre Jutras, Anne-Claude Chénier, Barbara Jacques, Patrick Michaud, René Lachapelle