Culinary stars take to Lyon
Canada is set to challenge the world's best chefs in a tasty cook off next year.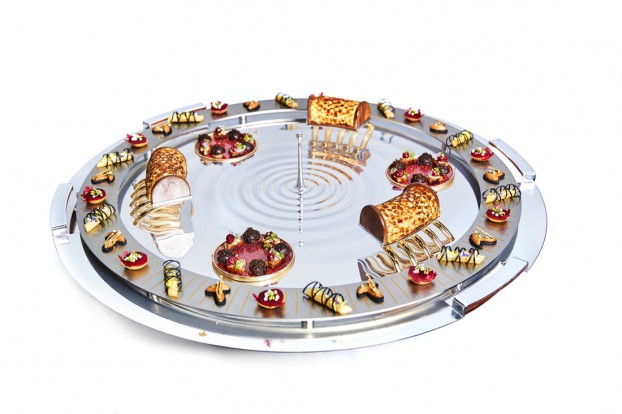 In the picturesque town of Lyon, France, world-class chefs will compete by creating mouthwatering fish and meat platters on a live stage. The three-decade old competition, called Bocuse d'Or, happens every second year, and in 2019, culinary chefs from Canada will attempt to take home the gastronomic title.
At the January event, each chef is allotted a fully equipped kitchen, set up side-by-side and facing the jury, members of the press and a gallery packed with cheering supporters.
If you're worried about FOMO because you won't be able to make it, Team Canada is enabling fans to be a part of their journey by purchasing professional branded chef items like a spirit chef knife, a cuisine kit, acadian caviar tasting pack, and more (the funds will also help finance the team's travel to the competition). Oh, and they're also giving away two "ultimate foodie" trips to Lyon as part of a contest here.
Last April, the Waterloo-born chef Trevor Ritchie (front runner for Team Canada) blew the judges away with dishes that included Canadian ice cider and caviar, Ontario apples, Quebec foie gras and British Columbia clams, winning second place and a ticket to the World Cup of Cookery talents.
In addition to the famously designed Bocuse d'Or trophies, the Gold winner receives 20,000 Euros; the Silver winner receives 15,000 Euros; and the Bronze  winner receives 10,000 Euros. Prizes are also awarded for the best fish and best meat dishes (outside of the top three places), best apprentice and even best poster.
No Canadian chef has brought home the top prize and the team has qualified for top five only twice since 1987. Last year Team Canada bagged silver, so come January 2019, our hope for is the fish and meat is of gold standard.