Plug into this sweet indie tune
We got a charge out of this music video animated by the Joren Cull Company,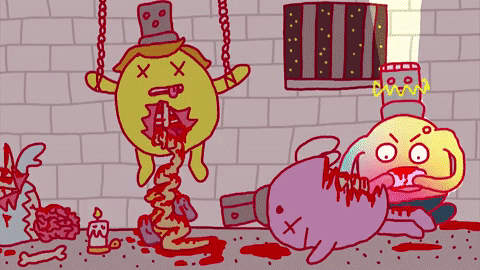 If there's a moral message to this music video, it's that the things you want most in life come at a price.
But honestly, we're pretty sure it's just a cool three minutes of wackiness with an offbeat animation style. Don't think too hard about it.
The music video for "9/10″ by Jeff Rosenstock was animated by the Joren Cull Company and may look cutesy at first – it features colourful little monsters in search of a quick charge of power and a friendly face.
What they find, however, is a situation as surreal and bizarre as the characters themselves. Anthropomorphic USB chargers are revealed to be the masterminds behind an exclusive cannibal club.
We're not sure what we like more – the animation or the song – but it goes without saying that it'll be hard for either to leave your brain.