It's crunch time for gift buying
Wrap up your presents in a gooey, crispy, meaty, tomato-y... uh... what were we talking about?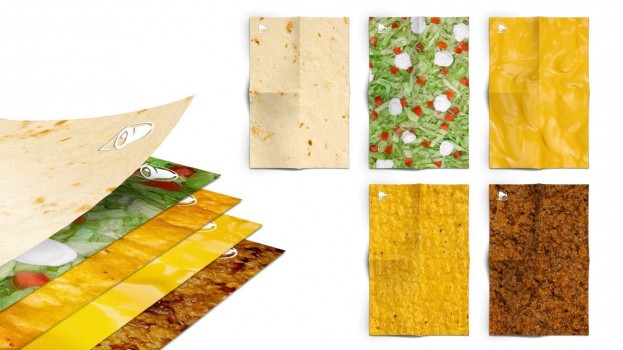 There are two types of Christmas morning unwrappers: those who tear into their gift with a ferocity and hunger that few are fortunate enough to witness in a lifetime, and those who carefully puncture the tape with their nails, slicing methodically so as to remove the paper without a single imperfection, fold it away lovingly and possibly use it for next year.
This wrapping paper may turn a lot of people into the latter.
Taco Bell Canada has issued a limited edition collection of wrapping paper themed after its most exciting wrapped product: the CrunchWrap Supreme. The "CrunchWrapping" paper is available on Amazon starting today and is available until Dec. 16 (if the CrunchWrap superfans haven't scooped it all up by then). Rolls go for $4, meaning you'll still have cash left over for a CrunchWrap.
You could wrap your gifts one of two ways: you could wrap them individually (cheese sauce on your nephew's toy truck, lettuce and tomatoes covering your mother's new tool kit, a tortilla around your father's new books) or you could layer them one by one, like a true Crunchwrap. That would probably frustrate the people you're exchanging gifts with, but it's worth it, right?
(Note: Stimulant does not encourage giftwrappers to press their gifts on a grill prior to exchanging).