Girl, dump him
De Facto's ad is already chilling. Then you realize what it's about.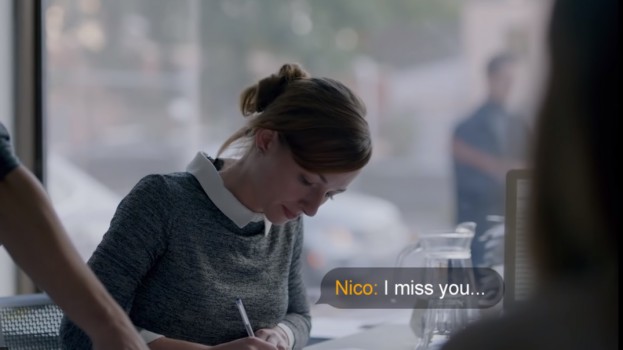 We thought we were watching a totally different ad at first.
Canadian anti-smoking NGO De Facto's new spot, "Nico," already resonated with us. It told the story of a relationship that started out charming at first and quickly turned toxic – maybe not for the obvious reasons like physical abuse or overt belittling, but those little things that add up over time: distraction, neediness, slowly taking priority over everything else in your life.
It's already chilling, and you find yourself rooting for our hero, begging her to not pick up the phone when "Nico" calls her back.
Turns out, Nico was her box of cigarettes.
Go back and watch the film, crafted by Publicis, again – suddenly little things resonate even more, like the protagonist's hasty exit of her office in the middle of a task, or Nico pulling her out of the club before she can even say good-bye to her girlfriends.
Any relationship like this is one you need to break.
Credits
Client: De Facto
Agency: Publicis, Montréal, Canada
VP, creative director: Sylvain Dufresne
Creative director: Mario Laberge
Art director: Éric Bouchard
Copywriter: Éléonore Hurtubise
English adaptation: James Viloria, Kristian Andersen
Strategy: Laurence Delwaide
Client cervices: Stéphanie Martin, Félix Grenier, Paul-André House
Content strategy: Ariane Renaud-Brûlé
Media: Natacha Lafleur / Spark
Agency producer: Renée Séguin
Production: Quatre Zéro Un, Simon Corriveau
Director: Mathieu Grimard
DoP: Dereck Branscombe
Post production: Vidéo Nerve
Editors: Mathieu Grimard, Charles-Louis Thibault
Colour, online: Dominique Belletête
Sound design: Alexandre Wang-Legentil
Music: Cult Nation/Cri