Hey Siri, let's dance
Canadian tap dancers show that there's really nothing a voice assistant can't do.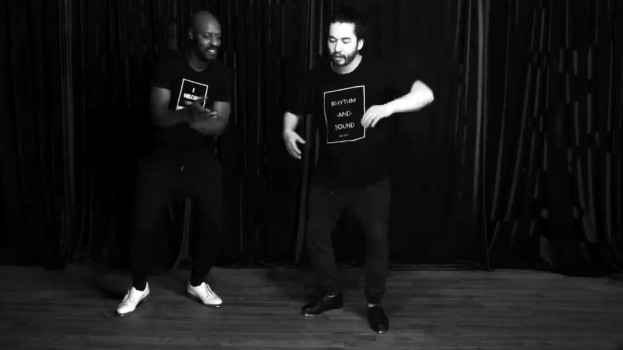 Siri can do a lot of things. It can get you to the grocery store. It can set an alarm. It can find out who sang that one song, you know, the one about the moonlight desires?
Little-known fact: Siri can also provide one hell of a back beat.
We realize it's early days in 2019, but that gives us all the more authority to declare that professional dancers Travis Knights and Johnathan Morin have found the most creative use of Siri yet this year. As part of the Tap Love Tour's Basement Sessions series, Knights and Morin pull off an impressive tap jam to an unlikely backup musician: none other than Siri.
But they didn't ask Siri to provide them with a consistent jazz beat or even set a 4/4 metronome ticker. Instead, they just asked Siri to do some simple math.
The video is charming and catchy, and it leaves us wondering: why doesn't Apple use more tap dancers in its commercials?