Praying for #poutinemoji
Valentine Restaurants and Lg2 believe the holy trinity from the food Gods deserves its own emoji. Amen.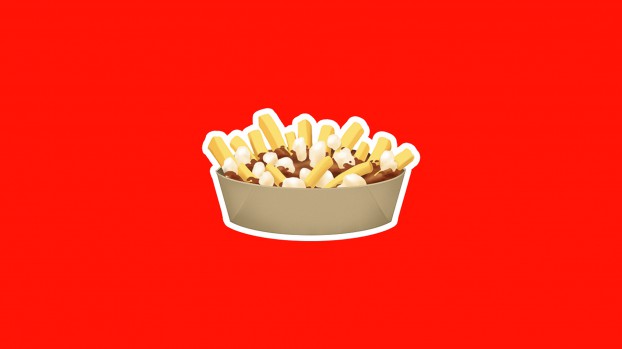 I, like most vrais Canadians, bow down to the holy trinity that is fries, gravy and squeaky curds, handed down to us mere mortals by la belle province.
Somehow, there are 2,823 emojis but there is no emoji devoted to the best thing Canada has ever created: la poutine. Mon dieu!
Sure, we've created other good things: basketball, Justin Trudeau, Anne Shirley of Anne of Green Gables, the paint roller and, OMG, peanut butter. But, I think we can all agree the best thing Canada has ever bestowed upon the world is poutine, non? Quebec-based QSR Valentine Restaurants understands this as it leads the good fight to get poutine recognized on a global scale via an emoji.
Working with Montreal's Lg2, Valentine knows Canadians' love of poutine runs deep. The QSR recently submitted the first formal request for a #poutinemoji to the Unicode Consortium (it's sort of like the Illuminati, but for emojis). Valentine is also asking Canadians to sign a petition in support of the push for the poutine emoji.
Let's all put our praying hands emojis together that the Unicode Consortium will grant texters everywhere the poutine emoji. Amen.
Credits
Advertiser: Valentine Restaurants
Agency: Lg2