Molson Canadian says cheers to entrepreneurs
The brewer celebrated fellow home-grown co.'s during the long weekend.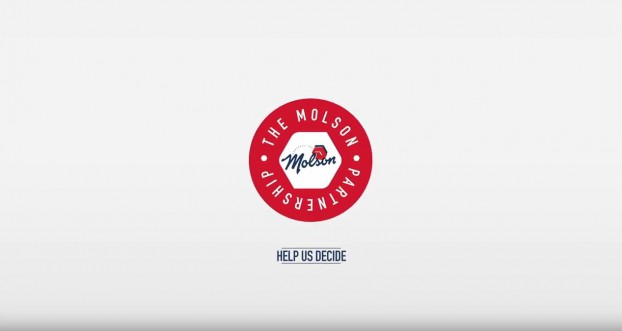 Chances are this hot Canada Day long weekend, you'll be on the dock, patio or deck enjoying a few cold brewskis.
Molson Canadian's marketers aim to keep its lager (best served chilled) top of mind this weekend and beyond via The Molson Partnership. A note under the beautifully-shot YouTube videos promoting the new initiative explains: "To celebrate Canada Day, Molson is proud to launch The #MolsonPartnership. Help us decide which trailblazing Canadian company should receive the $50,000 Molson Partnership Grant and a collaboration opportunity. Support our finalists @Province of Canada, @PackItUp, and @NewfoundlandSaltCompany and like your favourite Partnership post!"
Molson Canadian's parent company, Molson Brewery, was founded way back in 1786 by John Molson in Montreal, so it has real roots here. But the brewery is no longer truly Canadian since merging with America's Coors Brewing to form Molson Coors back in 2005, which means playing up the Canadian connections might be a hard sell for savvy hipsters who are obsessed with authenticity.
Alas, we'll stand on guard for any program that supports small business owners and perhaps we'll even drink a cold Canadian on July 1, you know, in honour of all the entrepreneurs who made, and continue to make, Canada the True North, strong and free.
Credits
Advertiser: Molson Canadian