President's Choice reminds us summer is short
The season is only 95 days long, with about 285 chances to 'try something new.'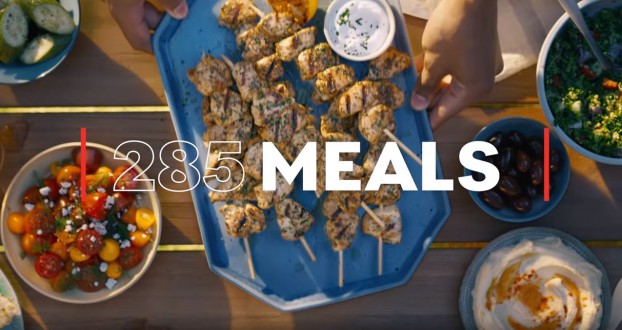 President's Choice (PC) products have long been a staple of Canadian summers for, ahem, price-conscious consumers.
While growing up, a day at the beach was not complete without PC pop, chips and of course the brand's Decadent Chocolate Chip Cookies all lugged to the water's shore in what else? A gigantic red Coleman cooler from Canadian Tire.
While my family hailed from Ireland, we somehow instinctively knew (it was probably those iconic Dave Nichol TV ads that tipped us off) that PC products were a part of a true Canadian summer. And this tradition of linking PC with summer continues this season with its "PC 95 Days of Summer" ad that calculates there's about 285 meals, or chances, to "try something new" before we put away our shorts for another year and bring out the long pants (tear).
The ad has been viewed close to 3.5 million times since being posted in the lead-up to the Victoria Day long weekend, a.k.a. the unofficial start of Canadian summer, back in May with the description: "Here in Canada, summer is yours to savour. Make the most of every moment and every meal, with over 50 PC Must Trys."
The Loblaw-owned house brand has since posted short videos promoting things like PC brand brioche buns. Yum!
And another video touting PC vegan cheesecake-style dessert… the name needs some work, non?
There's even one for the very on-trend PC mochi. Very intriguing.
The follow-up ads have not got anywhere near the number of views of the original "95 Days" ad on YouTube, presumably because we're all too busy drinking (and eating) up what summer we have left. I, for one, all of a sudden have the urge to eat a PC Decadent cookie on the beach before the unofficial end of summer on Labour Day weekend, you?
Credits
Advertiser: President's Choice