Finally, some tasteful canna-branding
With the help of artist Cristian Fowlie, Canaca has commissioned a series of original artwork to educate customers.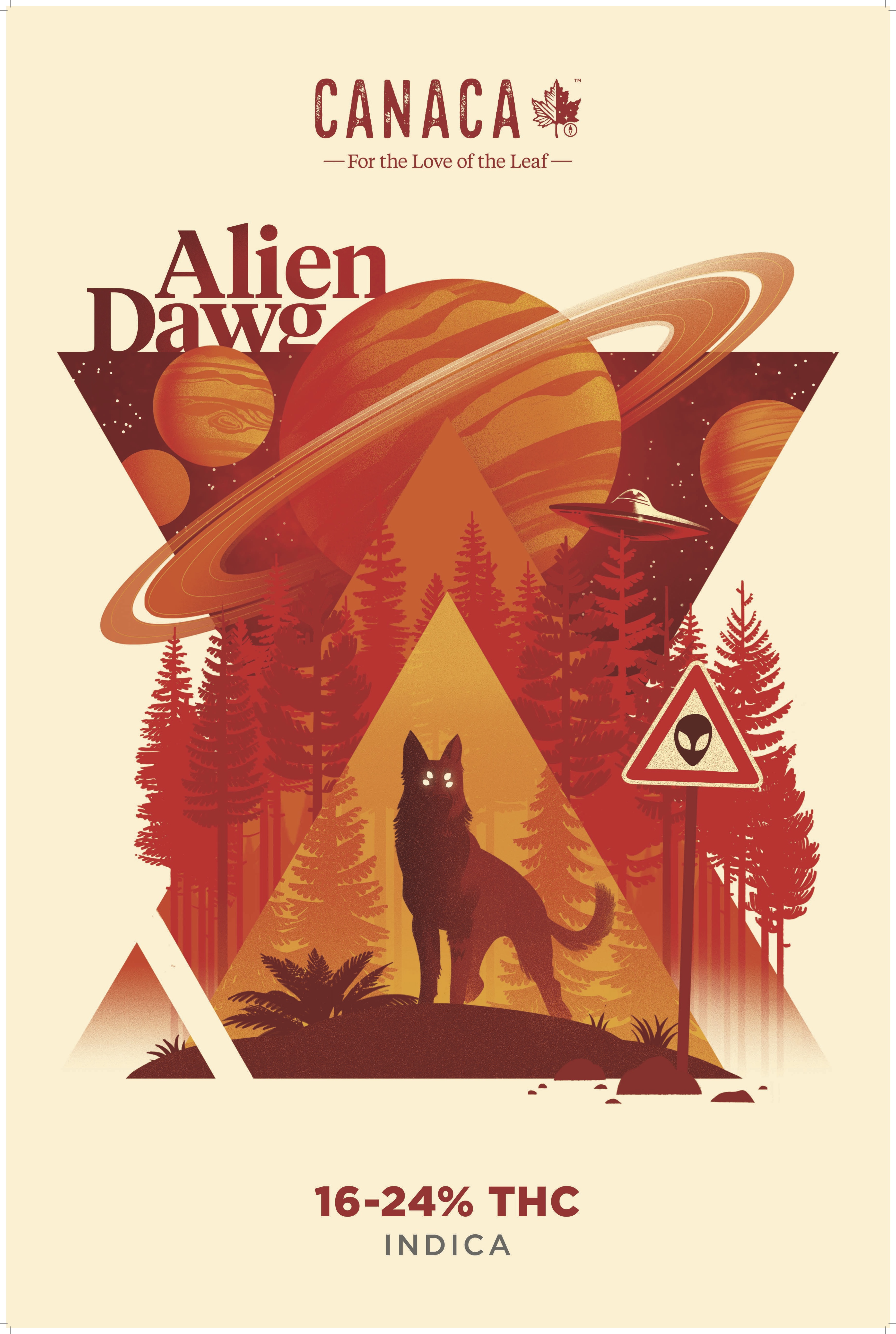 Finally, some cannabis branding we can get behind.
The only thing more worrisome than the government's lacklustre packaging of legal marijuana is the number of Canadians who still seem so ill-informed about cannabis.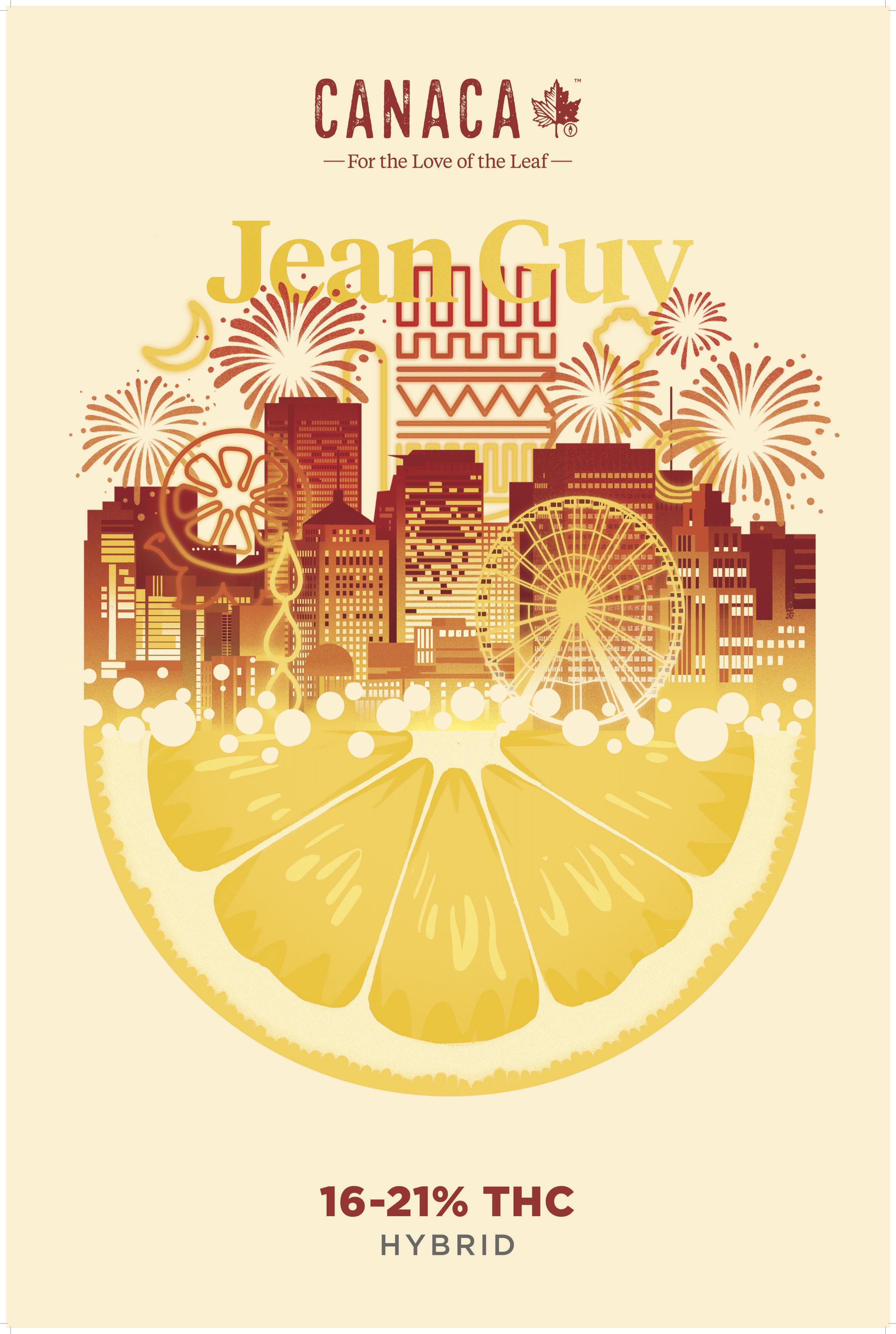 Enter Canaca.
In an effort to educate, the Canadian canna-brand from High Park Company collaborated with B.C.-based artist Cristian Fowlie on a series of original pieces to launch a national campaign telling the tales of its four core flower strains: Alien Dawg, Jean Guy, Mango and White Widow.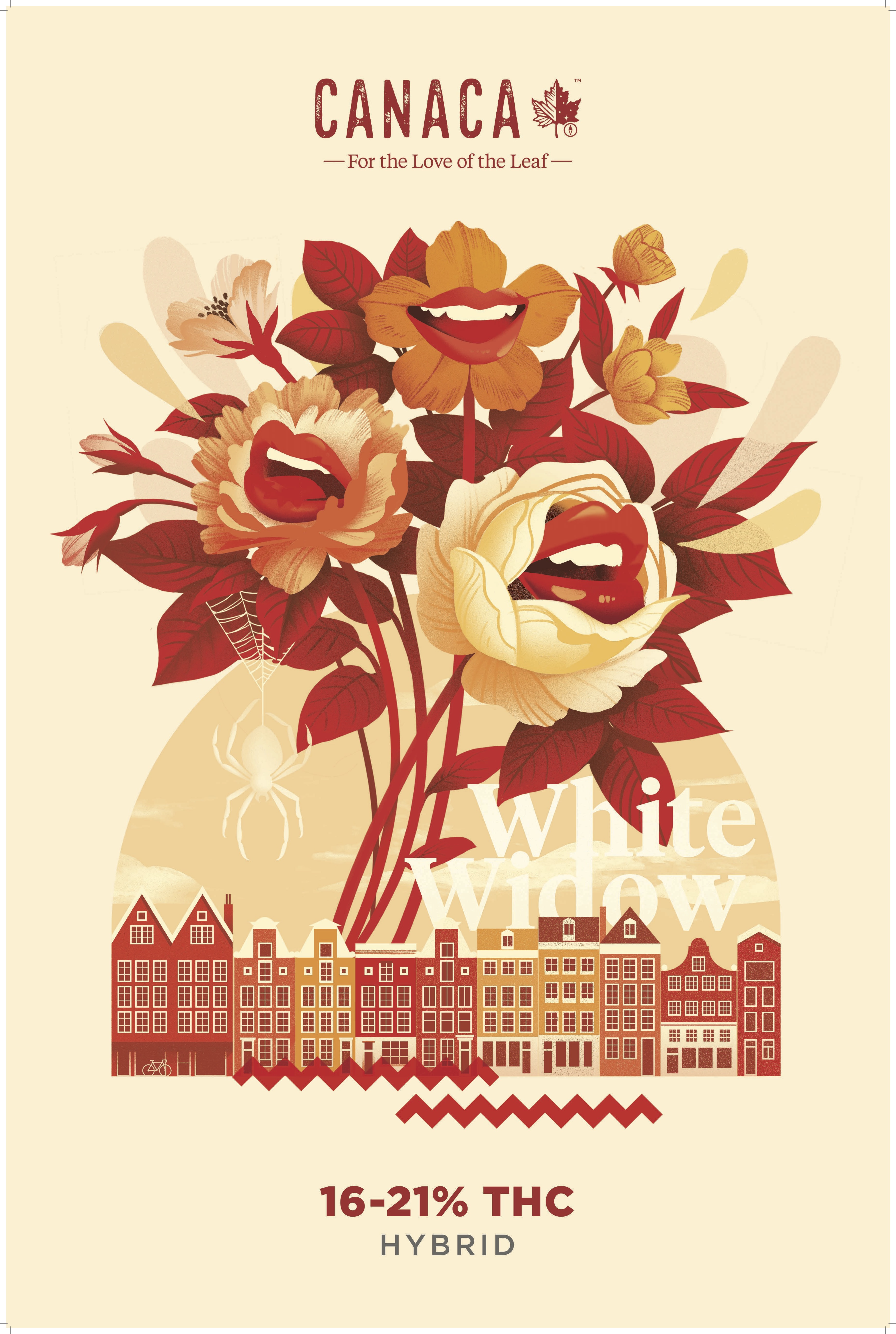 In a colour palette that stretches from sunshine yellow to burnt vermillion with every shade of amber-crusted orange in between, Fowlie's images are nothing like the lame posters that line the walls of head shops giving face to a marijuana leaf in sunglasses against a geometric wallpaper that moves, man.
No. Instead, each piece uses morphing imagery throwing nods to Jean Guy's lemon notes bursting forth a cityscape connecting the strain to its Montreal roots. Mango, the classic '60s tropical strain offers a serene sunset path beset by palm trees as the eyes meander to the great mango in the sky.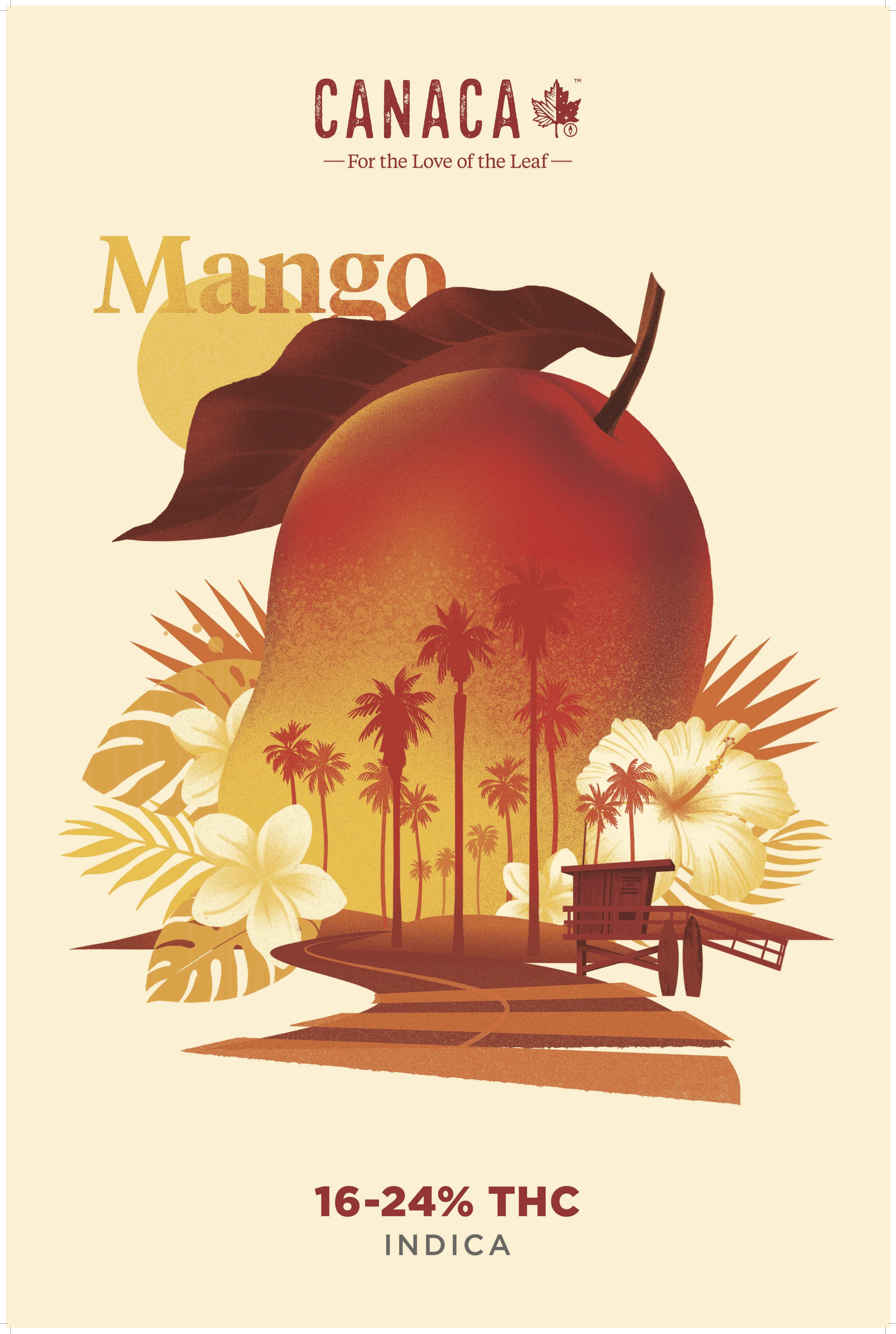 According to Canaca, "Fowlie's illustrations are worth 1,000 words," and we have to agree. Using cannabis is no longer just about feeding into the stereotype that we're all zoning out, melting into puddles on the couch and it's about time some artful branding reflected that shift.
Expanding the visual representation of cannabis expands our vocabulary and our understanding around it. Shout out to Canaca and to Fowlie for filling that gap so tastefully.
Credits
Advertiser: Canaca
Artist: Cristian Fowlie