How much is the news worth to you?
Civil Rights Defenders have published the world's most expensive article detailing the violation of the rights of journalists covering human rights abuses, at a cost.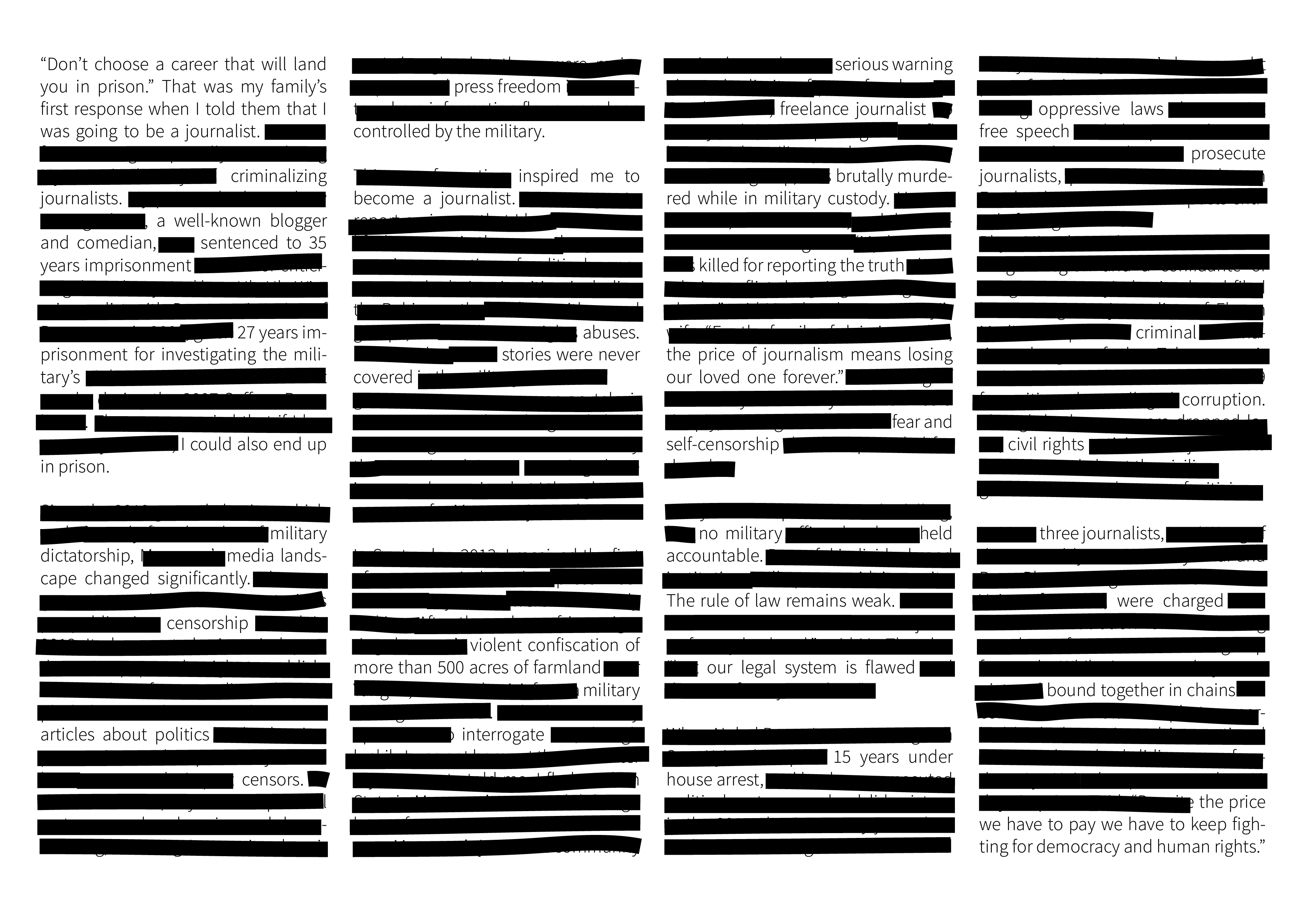 Damn, if it isn't nearly impossible to get people to pay for the news these days. But a good journalist knows how to garner attention and support when it is needed most and the Burmese Pulitizer Prize-winning Esther Htusan has done just that with the world's most expensive article.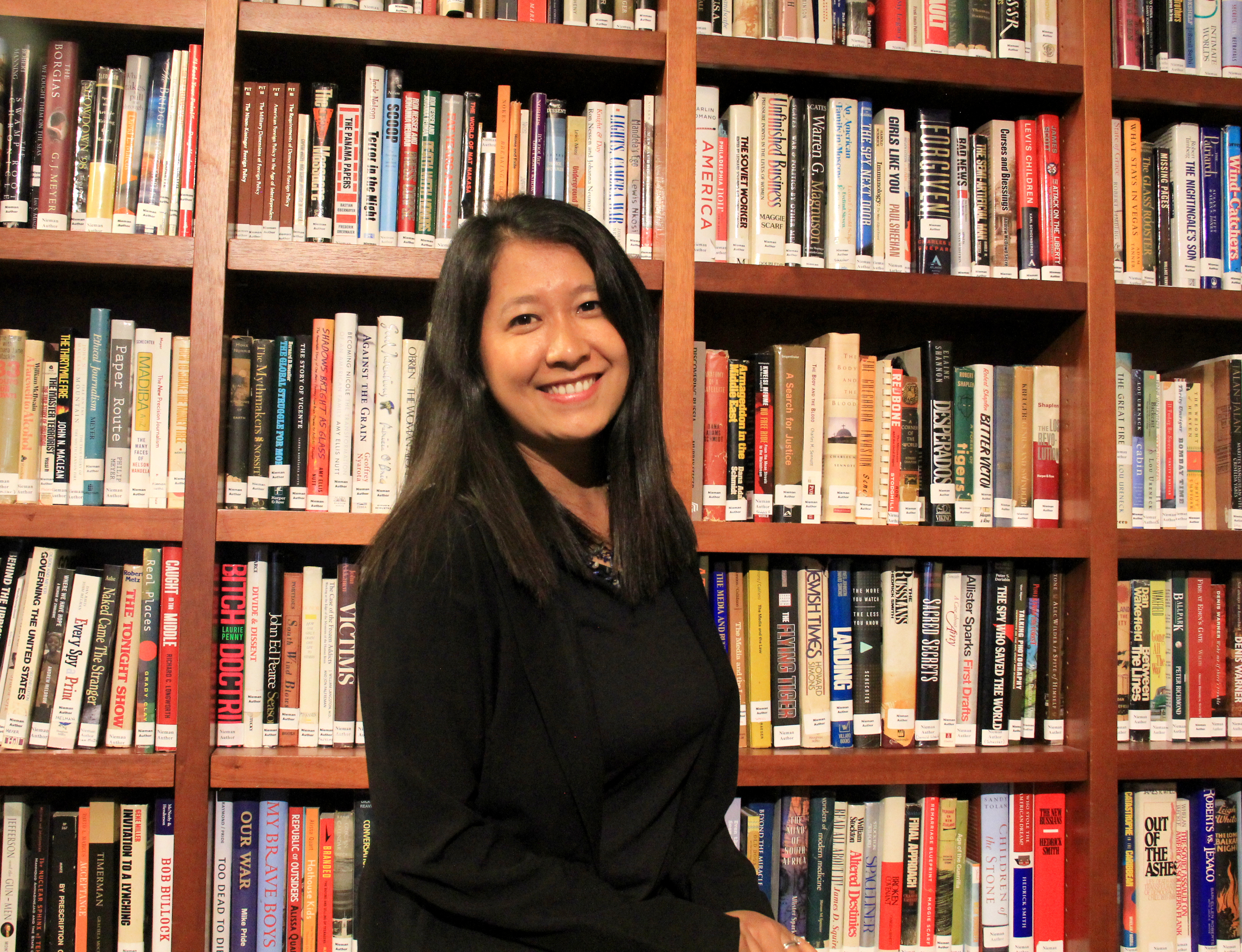 On behalf of Civil Rights Defenders, an international human rights organization, Htusan has published text behind a $100,000 CAD paywall complete with redacted portions similar to the type of documents journalists receive while reporting on important and classified information.
Contributing donors can unlock the article detailing the stories of journalists from Cuba, Azerbaigan, Turkey, Ethiopia who, over the course of reporting on human rights violations in their countries, have received death threats, been arrested and imprisoned. The funds will support the work of Civil Rights Defenders whose work helps journalists and others worldwide.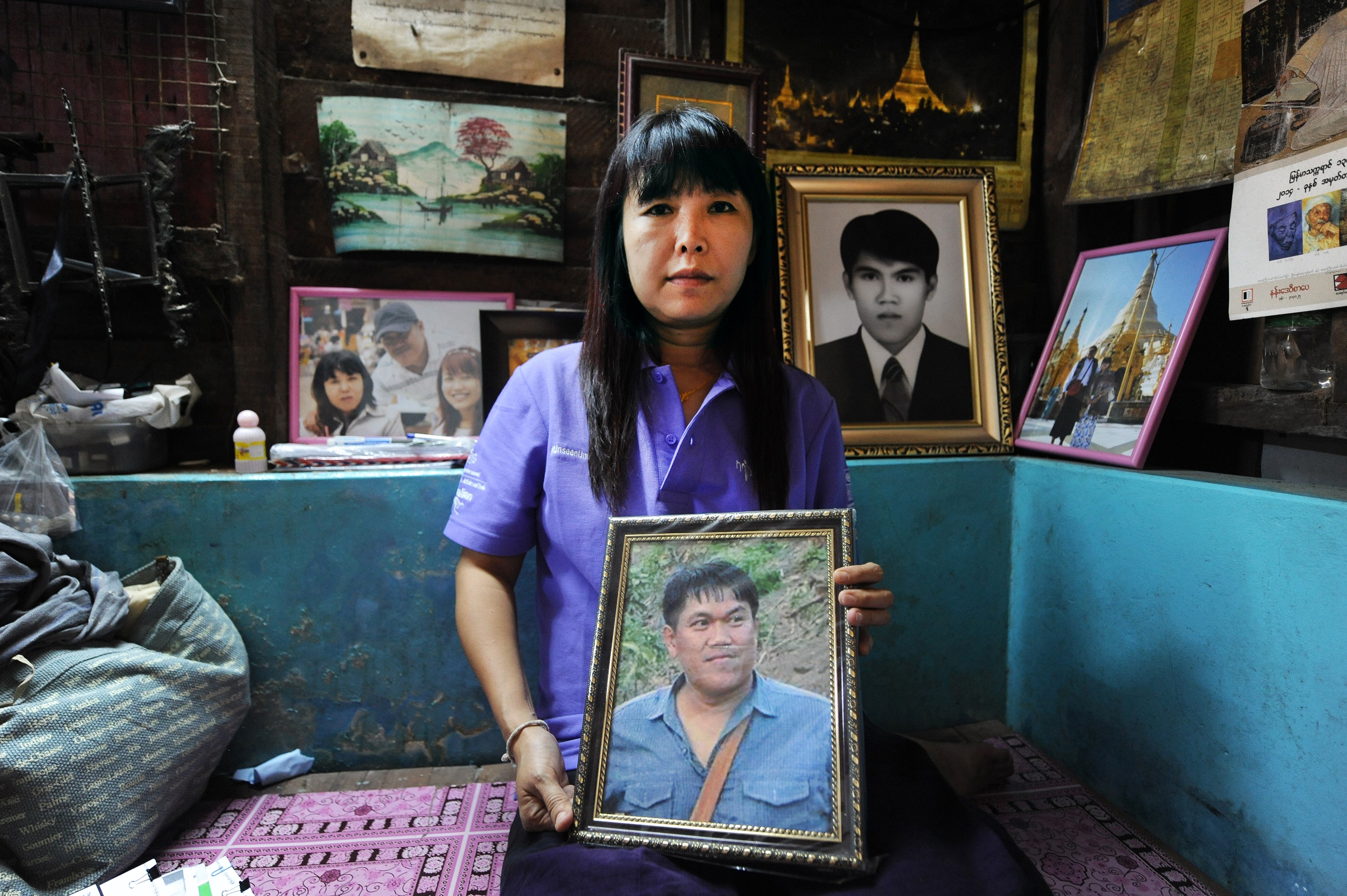 In Sept. 2014 Ko Par Gyi died in the custody of Tatmadaw soldiers after being detained by police in Myanmar's Mon State. His death was hidden from his widow Ma Thandar (pictured above) and family for weeks and no one has been held accountable.
"The reason why I got interested in this campaign is that we just have too many victims due to the lack of freedom of expression, including myself," Htusan said in a statement about the work. "Human rights defenders and journalists reporting on human rights abuses need to be protected."
Every day, all over the world, journalists are increasingly paying the price for simply doing their job and exercising the right to freedom of expression. Htusan's brilliant idea to write the world's most expensive article is the kind of paywall we should all be signing up to pay the price for. It's nothing in the grand scheme of things.