A way to help businesses in these puzzling times
"PieceTogether" is jumping on an increasingly popular hobby by turning the storefronts of local businesses into jigsaw puzzles.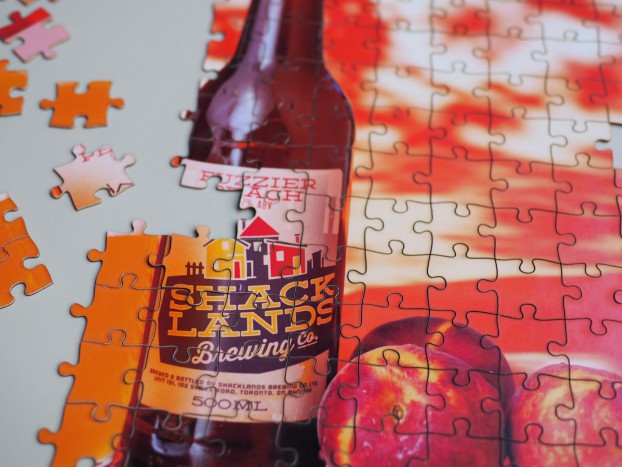 It's a puzzling time right now, with a high degree of uncertainty and neighborhood fixtures on the verge of closing down permanently. But a new project is helping people put the pieces back together so tomorrow makes a lot more sense than today.
Paddy Harrington, founder of design firm Frontier, and printer Rich Pauptit created PieceTogether, an initiative aimed at supporting small local businesses and artists people cannot patronize at this time, but want to support – by turning them into puzzles that bring a reminder of their favourites into someone's home.
Local businesses and artists submit a picture that will best remind loyal customers of them – be it a storefront, interior, a meal someone might buy there or an artists work – that Harrington and Pauptit turn into a 300-piece jigsaw puzzle. The puzzles sell for $35 – after covering the costs of making them, the remaining $15 going directly to the business or artist.
"Independent-owned businesses and artists are the heart of the communities they operate in, from restaurants, cafes and breweries, to fitness studios, live music venues and clothing boutiques," Harrington said. "With so many of these culturally-significant establishments having a really hard time right now, Rich and I decided that we wanted to do something to help them weather this storm – we want these places to survive."
Businesses featured include cocktail bar Reyna, Shacklands Brewing Co., restaurant Rosalinda, music venue The Cameron House and yoga studio Misfitstudio.