Impossible Studios zooms in on business communities
The Toronto production house's pro-bono ads help clients ranging from coffee shops to horse farms.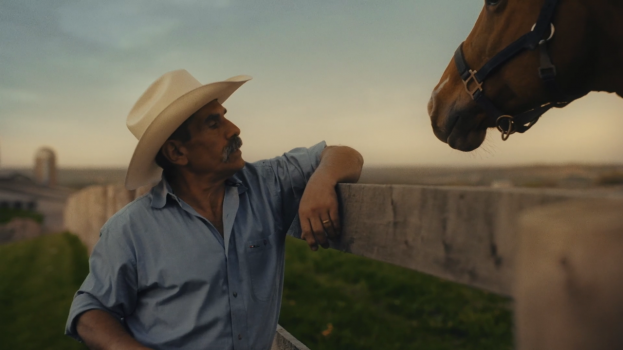 In mid-March, the provincial government and health officials requested the temporary closure of all dine-in restaurants and bars in Ontario. For cafe HotBlack Coffee – a Toronto cafe that thrives due to in-person human interaction, as people come in to buy coffee and pastries – this presented a significant challenge they had to navigate past.
But a sector that others may not have thought about being impacted by the pandemic is equestrian, another industry that relies on that in-person element that comes with riding lessons, camps and birthday parties. When the pandemic forced these barns to close, it posed a daunting challenge.
Both businesses are ones that got some relief from full-service production company Impossible Studios, which leveraged its internal and external network of creatives to develop "#CreativityForGood," an initiative offering pro-bono content creation services during the pandemic.
For HotBlack Coffee, the cafe pivoted from its traditional offerings by starting to sell a selection of wines and doubling down on their offering of baked goods.
Jimson Bienenstock is the president and founding partner of HotBlack Coffee. "He just wanted to get that message out there," says Marco D'Angelo, executive producer at Impossible Studios. "We just wanted to really tell his story. To us, that's more of a documentary just about how this one business, and all businesses, are adapting in the face of COVID – especially a business focused on human interaction."
The more than two-minute spot about HotBlack Coffee highlights how it has pivoted, the importance of human interaction and the ecosystem of small businesses and vendors that support each other.
In the case of "For The Herd," D'Angelo says that when Ontario Equestrian initially approached Impossible, the organization was just looking to get some PR work done around its "For The Herd" fundraiser. The goal, D'Angelo says, was to raise $500,000 for horse farms across Ontario, with a focus on helping people understand the community of horse farms. "Contrary to popular belief, most horse farms are just mom and pop shops," he says. "[They] have basically lost their primary source of income [due to COVID]."
Both spots are being promoted through their companies' respective social media channels. To date, Impossible has completed 10 projects through the #CreativityForGood initiative.