Small ads for a small art show
Wunder created ads for a Halifax gallery that reflected the size of the work (and pandemic-limited crowds).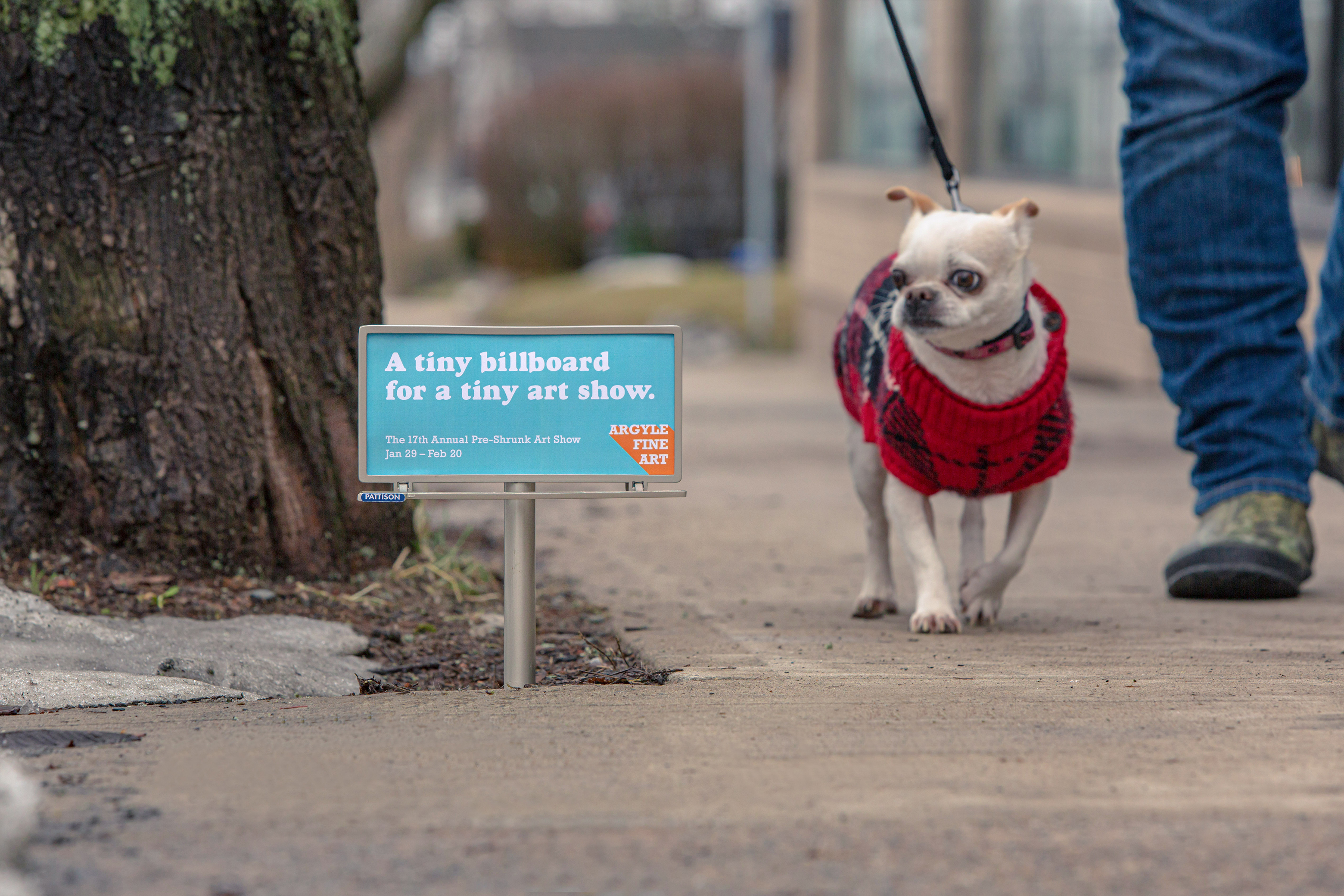 Halifax art gallery Argyle Fine Art is going micro for its latest promotional campaign.
The gallery's annual Pre-Shrunk Art Show, now in its 17th year, features 4″ x 5″ original works from emerging and established artists from all across the country. The gallery admits 10 people at a time, with COVID-19 protocols strictly enforced.
To promote the show, agency partner Wunder took inspiration from the event itself and its smaller crowd sizes, shrinking ads for the show down to an appropriate size.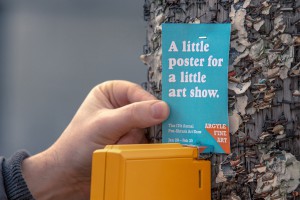 If you're a Haligonian, that means you might find a postcard-sized poster stapled to a telephone pole, or perhaps a shin-height billboard that sits more at a puppy's eye level than your own. Though the imagery is small, it's bright and colourful, which is just enough to catch the eye of a passerby.
The art show is on until February 20th.
Canadians who live outside of Halifax, as well as those who would rather appreciate the art at greater-than-social distance, can see it in VR here.