Consonant urges women to love themselves
The skincare brand and Zulu Alpha Kilo create lingerie meant to be enjoyed alone, if you catch their drift.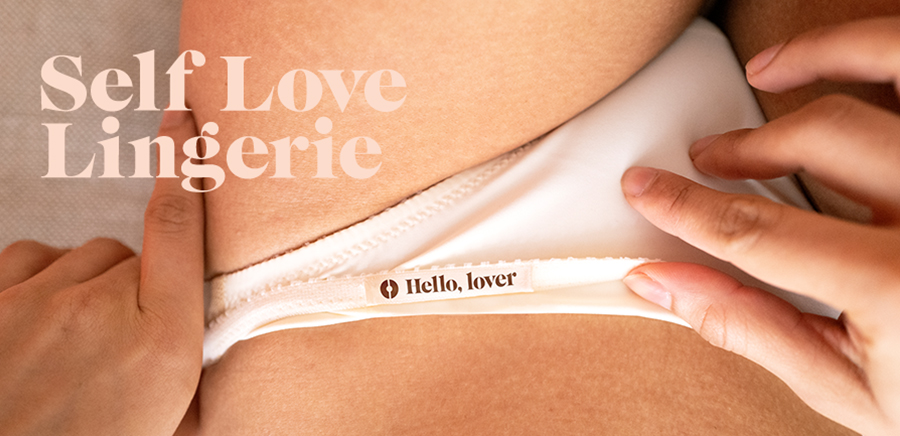 Consonant Skincare is encouraging women to empower themselves in quite literally every way this Valentine's Day.
The Canadian skincare brand's new campaign, "Go Love Yourself," is an attempt by the company and creative agency Zulu Alpha Kilo to turn the doldrums of social distancing and lockdowns into a more pleasurable experience.
As part of its celebration, the brand has partnered with Fortnight Lingerie to release limited-edition "self love lingerie" – underwear that has a message sewn inside, intended for the wearer's eyes only, that promotes the campaign's central theme of seeking pleasure in yourself.
While stigma around that self-pleasure continues to linger, Consonant is trying to challenge it by encouraging women to spend more of their time, energy and money on themselves.
"There's been a growing movement of women buying their own lingerie," said Heather Segal, group strategy director at Zulu Alpha Kilo, in a release. "This partnership was a way to create something that celebrates buying for yourself something that was usually seen as a gift from or for a partner at this time of year. It's an important symbol to remind yourself that love, pleasure, and romance are things we should give ourselves, too."
In that spirit, the brand has also been urging women on social media to write love letters to themselves and plan "masturdates," while espousing the benefits of orgasm on skin health – an area that Consonant, as a skincare company, is obviously concerned with.
The company has partnered with sexologist Taylor Nolan on a podcast, "The More You O," which explores female solo-sexuality. In addition, the company is launching a second edition of its sold-out "Come+Glow Kit," which includes an, er-hem, "massage toy."