Interac wants to help you be lucky from home
Zulu Alpha Kilo is using digital money transfers to keep celebration around Lunar New Year going.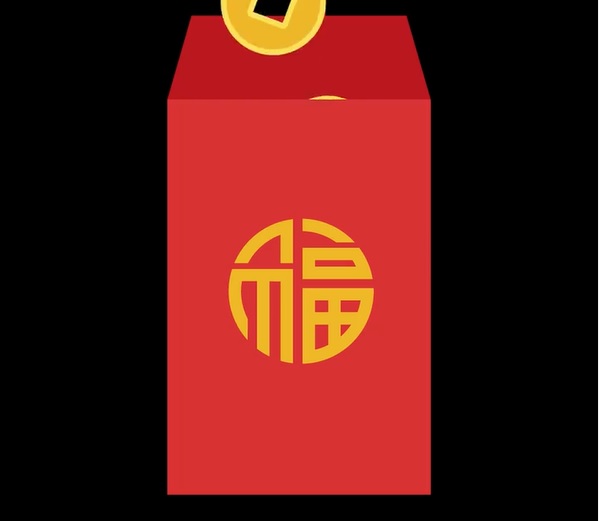 To usher in good fortune, it's tradition around Lunar New Year to give cash-stuffed, bright-red envelopes (hóngbāo) to friends, family and even work colleagues.
However, thanks to pandemic lockdowns, in-person gatherings are verboten, leaving many Asian communities in the lurch. So, how do you give the gift of these lucky red envelopes that symbolize luck and good wishes for the year ahead (which, regardless of one's background, is something all of us could use)?
Interac thinks it has the answer. The financial services brand is inviting people to digitize lucky money with an e-transfer to keep things safe and distanced.
In its campaign, appearing on Instagram in both English and simplified Chinese, the brand is asking users how they're celebrating Chinese New Year, with text appearing alongside simple, animated depictions of a red envelop being stuffed.
"Given the importance of New Year celebrations, Interac e-transfer is a great solution to help continue the tradition of giving lucky money," says Wain Choi, executive creative director at Zulu Alpha Kilo, which developed the campaign concept.
When it comes to hóngbāo gift giving, it's not limited to time of year. These red envelopes (red, being a colour signifying good luck in Chinese culture) are welcomed gifts at weddings, graduations, and birthday parties, too.
Credits
Client: Interac
Agency: Zulu Alpha Kilo
Chief Creative Officer: Zak Mroueh
Executive Creative Director: Wain Choi
Creative Director/Writer: Jonathan Smith
Creative Director/Art Director: Susie Lee
Account Team: Michelle Fournier, Alyssa Guttmann
Planning Team: Spencer MacEachern
Clients: Rachel Kellogg, Chingtien Chang, Olivia Akins, Andrea Danovitch, Matt Houghton, Leslie Vera, Lauren McKay, Laurie Purdy
Media Agency: Media Experts, Society Agency
Media Team: Latoya Taylor, MacKenzie McNevin
Translation Agency Dyversity
Translation Team: Chris Lee
Producer: Tricia Lapidario, Ola Stodulska
Production House: Zulubot
Post Production Company: Zulubot
Editor: Cecilia Bernasch