Ryerson raises its voice against anti-Asian racism
A series of PSAs focus on the role silence plays in enabling and perpetuating the cycle of discrimination.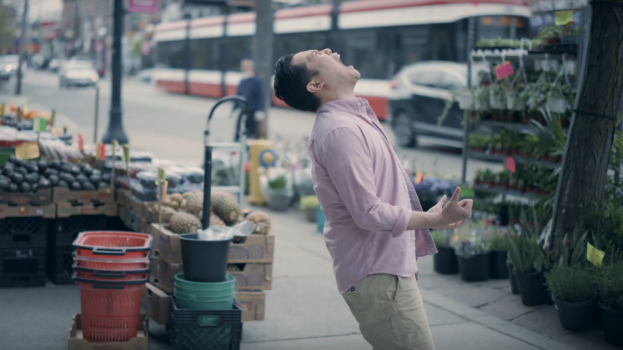 Ryerson University has released a series of PSAs to address the rise of anti-Asian hate and violence in Canada amid the COVID-19 pandemic – and, more specifically, a need more people to use their voice in helping to stop it.
Initiated by Ryerson Chancellor Janice Fukakusa, the campaign's theme is silence – both that of the victims of discrimination and of those around them who fail to speak out against that hate.
That theme is reflected across the series in a number of ways, be it through the screams of victims of discrimination coming out completely silent, or microphones capturing nothing more than the sounds of the city when there are no voices to be heard. A third video does get vocal, featuring the testimonial of the mother of a discrimination victim, who explains the hate her son has faced at school.
The campaign has been launched just two months after a report released by advocacy groups including the Chinese Canadian National Council Toronto Chapter found there has been a marked increase in incidents of anti-Asian hate during the COVID-19 pandemic.
That report, which analyzed more than 1,150 cases of racist attacks reported online, found almost half of all incidents happened in public spaces such as streets or parks, while an additional 17.1% happened in grocery stores or restaurants.
Credits
Silence: PSA Against Anti-Asian Racism
Client Credits: Ryerson University
Chancellor: Janice Fukakusa
Associate Director, Leadership Communications: Johanna VanderMaas
Agency: Crank Idea
Writer: Tony Lee
Art Director: KP Anderson
Producer: Sharon Nelson-Bailey
Account Lead: Natali Tofiloski
Production Company: David Tennant Films
Director: David Tennant
Director of Photography: Alex Bros
Casting: Jigsaw Casting, Shasta Lutz
Sound Design: Thomas Neuspiel & Andrew McCready
Mix: Andrew McCready
Sound + Picture post facility: Toast + Jam
Editor (Scream): Sai Shanmugarajah
Editor (Microphone): Matthew Dell
Colourist: Gary Chuntz
Executive Producer: Grant Pye
Production Manager: Matt De Luca