6Degrees wants to make a better world, one one-of-a-kind hoodie at a time
The agency is raising funds for local shelters, through a clothing raffle.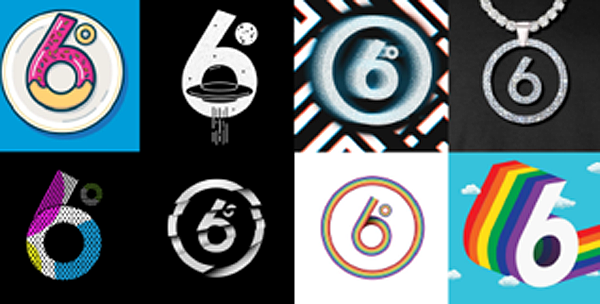 Last year, 6Degrees created the Better World Initiative, an employee-led effort to use their creativity make a difference with non-profits and small businesses in its communities simultaneously. And its first major initiative of 2021 is the "6D Hoodie Project."
Warren Paisley, EVP packaging and experiential marketing, is leading the charge on the initiative, which is giving back by raffling off hoodies designed by 6Degrees staff.
"Since we are a creative shop, we decided we could get our designers to redesign our 6Degrees logo to play with it a bit, and create something personal to them – a reimagining of our logo," Paisley says (see, above).
The shop went to custom t-shirt company Toronto Tees to print off apparel. The company, who 6Degrees has worked with in the past, is suffering not only because of the same struggles most fashion retailers have been facing, but because of fewer big events and experiential activations – the kinds of things Toronto Tees regularly made custom shirts for, to be worn by staff, volunteers and brand ambasadors.
The result of the partnership is a dozen one-off, uniquely one-of-a-kind hoodies.
These were raffled off to staffers, and 6Degrees used the funds to buy supplies that were in high demand at Kensington Market's Women's Residents, women's shelter Bellwoods House and downtown shelter Fort York Residence. According to Paisley, 6Degrees made a point of purchasing priority items like shaving supplies, toiletries and even arts supplies, as shelter organizations often receive a surfeit of clothing donations they don't know what to do with.
Paisley tells Stimulant that the giving back began in December when the shop decided it wanted to help out charities, but also independent businesses at the same time.
Last year, 6Degrees purchased pet food supplies from local Toronto businesses, and donated them to the local Humane Society. The shop also bought toys from local stores in the city's Greektown Danforth neighbourhood, donating them to the local fire department's toy drive.