Calgary Co-op makes food moments epic
In a new campaign, the grocer taps a rugby commentator to call everyday food situations.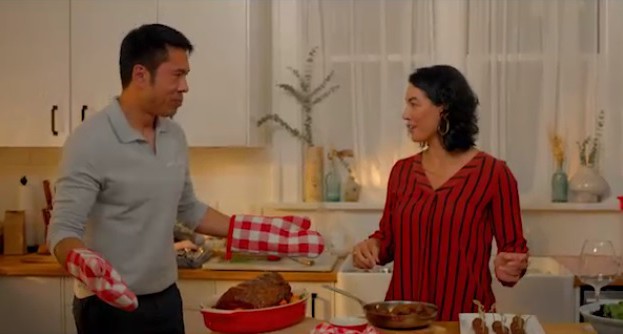 The Calgary Co-op is looking to sell locals on its unofficial sponsorship of pretty much everything food and beverage in a new campaign.
Created with agency partner Daughter, the campaign taps UK sports commentator Nick Heath to fuel its radio and TV spots.
Heath rose to prominence during the pandemic with a series of videos in which he narrated everyday life. For the campaign, he lends his voice to a collection of spots, adding tension and drama to everyday food and beverage moments – from a husband's struggles to open a bottle of wine, to a couple's scramble to prepare a spread for guests.
The campaign is part of the Co-op's bid to position itself as the go-to grocer for people in Calgary and the surrounding area. The grocer enjoys considerable loyalty in the communities it serves, which it has nurtured through its membership program, product offerings tailored to the neighbourhood each store is in and unique private label offerings.
The goal of this campaign was "to treat members to some much-needed lightness" amid the pandemic, says Stephanie Kochorek, CD at Daughter. By bringing over-the-top commentary to ordinary food and drink moments, the spots add levity to an everyday circumstance.
The campaign is rolling out during the lead-up to Thanksgiving across TV, radio, and digital.