What is the face of grief?
Someplace Nice helps Bereaved Familes of Ontario show there is no "right" way to mourn a loved one.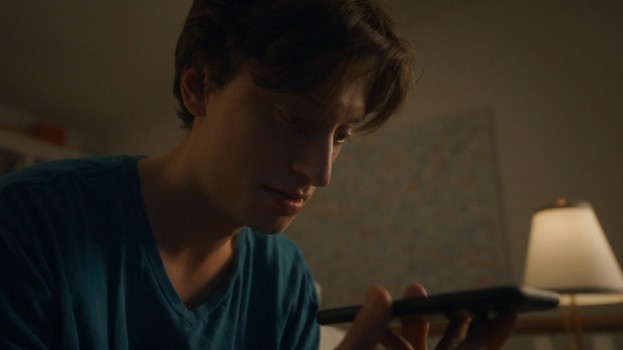 When you've lost someone who matters to you, there's no right way to grieve. It's normal to laugh, and it's okay to cry.
That's the message behind a new PSA from Bereaved Families of Ontario (BFO), a mutual aid non-profit that has been helping and supporting grieving Ontarians for more than four decades.
The PSA was developed by boutique production company Someplace Nice and freelance creative Bryan Howarth. It focuses on a grieving man who is experiencing a broad spectrum of emotional responses on his own, before he eventually finds a support group that can help him grapple with his grief. Regardless of how he is feeling at any one moment, the video makes it clear that the changing and sometimes contradictory emotions someone might be feeling or expressing is perfectly normal.
The message is clear: while the trauma of loss is difficult and will trigger a wide array of potentially overwhelming emotions at any given time – even years later – those who are struggling need not do so alone.
Credits
Client: Bereaved Families of Ontario
Executive Director: Jane Smart
Creative: Bryan Howarth
Production Company: Someplace Nice
Executive Producers: Chilo Fletcher, Estelle Weir
Director: Vishan Butt
DP: Angel Navarro III
Line Producer/PM: Stephen Bodner
Make-up/Wardrobe: Raquel Dailey
Casting Company: Jigsaw Casting
Casting Director: Shasta Lutz
Editorial Company: Craftship Media
Editor: Sheenah Jennings
Colour Company: Alter Ego Post
Senior Colourist: Conor Fisher
Colour Assistant: Erik Bayley
Executive Producer: Hilda Pereira
Producer: Spencer Butt
Sound Design + Music: Oso Audio
Creative Director: Daenen Bramberger
Executive Producer: Hannah Graham
Producer: Lauren Dobbie