Crime Stoppers makes a fashion statement
PS DDB aims to deliver a provocative message about Vancouver's elevated gun and gang crime.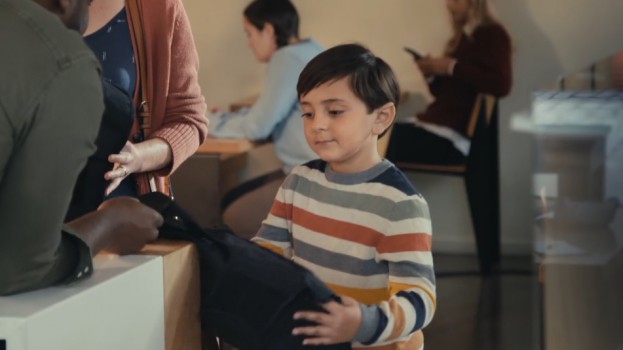 Metro Vancouver Crime Stoppers is taking some cues from the fashion world to be as provocative as possible in its new campaign – going so far as to debut the concept of "kevlar chic."
The campaign, developed with PS DDB, imagines a future where the violent gun and gang crime that has been plaguing the Metro Vancouver region this year is a fact of life – and so, too, is the protective clothing that will keep people safe.
In 2021, 40 people have been killed in public shootings in Metro Vancouver – including at popular public places such as restaurants, parks and at Vancouver International Airport.
In a 30-second spot, PS DDB shows a mother and her child opting to enjoy some food on a restaurant patio – and being given kevlar vests by the clerk because they'll be "a little exposed." The spot is supported by radio, print, OOH and social executions that mimic fashion advertising for Kevlar clothes and accessories.
"As we've seen, no neighbourhood is immune from gang violence," said Linda Annis, executive director of Metro Vancouver Crime Stoppers. "The ads featuring bulletproof vests say it all: 'We need tips, so we don't need these.'"
This is not the first time Metro Vancouver Crime Stoppers have specifically targeted gang and gun crime. In 2016, it launched a "World Without Crime" campaign that drove a 13% increase in anonymous gang and gun tips received by the organization, leading to 145 arrests for gang violence and illegal weapons offences, and the seizure of 219 guns.
This new campaign will run into 2022.