Giving your old stuff new life
Carat and Compagnie et cie get people to give to Le Chainon.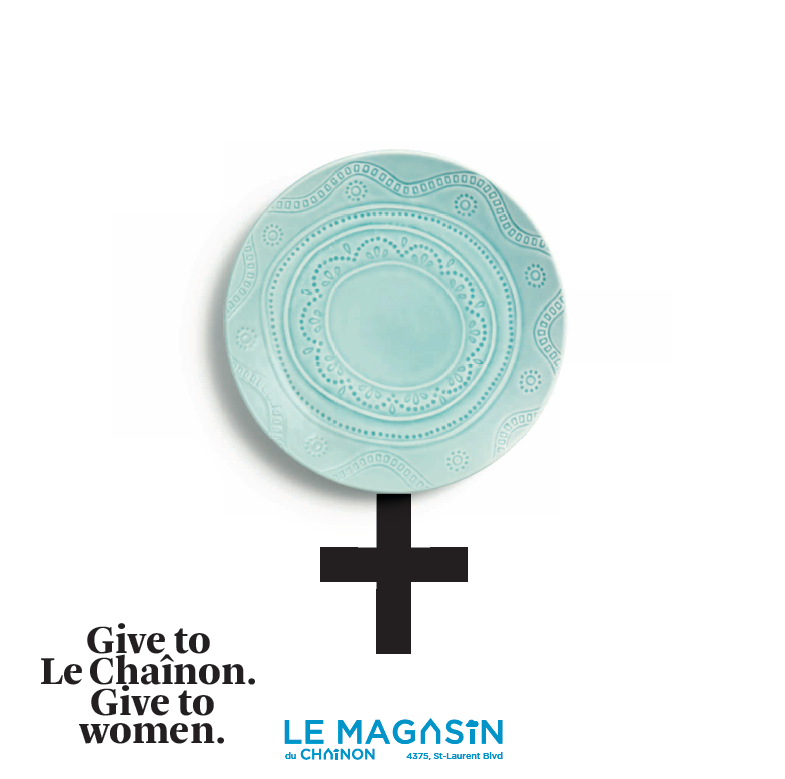 One person's trash is another person's treasure.
That's essentially the idea behind a new campaign for women's charity Le Chaînon in Montreal, with the ads demonstrating how donations of any form (whether it be an old china plate, an old pair of jeans, or even a makeup brush) can be used to support women in need.
Each ad features a piece of furniture, household item or clothing making up the international gender sign (or Venus symbol), and includes a call for people to "Give to Le Chaînon. Give to women" through its thrift store, Le Magasin du Chaînon (The Chaînon Store), which uses the proceeds to help provide women with shelter.
Carat Montreal worked in collaboration with creative agency Compagnie et cie and Shoot Studio to create the ads that have been placed outdoor, on radio, in magazines and newspapers as well as online for the women's charity.
"Le Chaînon came to us this winter with a briefing to promote their thrift store," says Mario Mercier, founding partner and CD at Compagnie et cie. "Creative directors Mario Mercier and André Paradis then had the idea of creating a series of visuals showing various objects or donations and transforming them into the biological symbol for women to illustrate the charity's new slogan." Ody Giroux, president at Carat, adds that the campaign is different from previous work, as it's one of the first times the charity has promoted its thrift store, which is a lesser-known component of the organization's fundraising efforts.
So far, results have been encouraging, says Mercier, without giving specific numbers. Instead, he shared an anecdote, saying that a few weeks ago, after seeing one of the ads, a woman was moved to include Le Chaînon in her will, stating that she would donate all of her possessions to the charity's store when she passes away.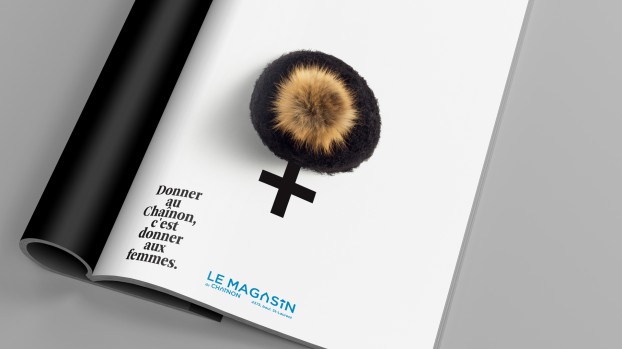 Credits:

Brand: Le Chaînon – Marcèle Lamarche
Media planning and PR: Carat
President: Ody Giroux
Senior VP: Michèle Savard
VP, Head of Investments : Martine Mailly
Director, Media Activation: Sandra Marin
Media Activators: Sarah McDonald, Carmen Breton
Planning assistant: Catherine Leclerc
Communications Director: Claudia Gervais
Agency: Compagnie et cie
Creative direction: Mario Mercier, André Paradis
Artistic director: Mario Mercier
Graphic Design : Hang Tan Tang
Copywriting: André Paradis
Consulting services: Mélanie Rudel-Tessier
Photography: Jean-Fraçois Gratton, Shoot Studio
Business Development: Geneviève Croteau, Shoot Studio
Audio production: Audio Z
English voices: Carrie Finlay, Jessica Kardos
Photographer – Shoot Studio: Hans Laurendeau
Assistant photographer: Audrey Boivin
Stylist: Élise Lachance