That's so Canadian
CIBC and Kia set up camp on snowy hills, replacing ski lifts and installing ski-thru ATMs in new online videos.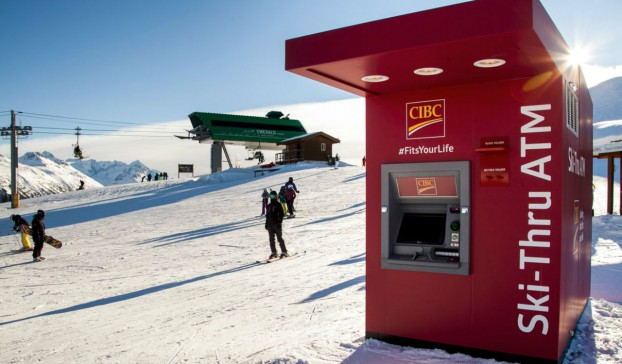 Forget the Gardiner – snow-blanketed ski hills are the new freeway when it comes to brands looking to tout their wares. We are Canadian, after all.
First up is CIBC with its "world-first" ski-thru ATM. The box, coming in at 4,676 lbs, is currently sitting at the Whistler Mountain summit, just outside the Roundhouse Lodge, for snow bunnies to withdraw cash for a mid-ski soup or sandwich. The video below shows how the brand transported and installed the cash machine on the 5,020-ft peak.
Next, we have Kia, another daring brand who went to treacherous, snowy heights to prove that its automobiles have winter-ready all-wheel drive. Ski lifts get the back-hand in this new spot for the brand's Sorento and Sportage cars, with skiers getting a drive up the Rocky Mountain peak to begin their descent. If you're questioning the steepness of the featured hill, you have to admit that it's still pretty impressive to be driving in that much snow at that kind of speed, blue run or not.