The power of putting pen to paper
In this emotional tale of love and loss, Take Note and BBDO show the beauty in handwritten messages.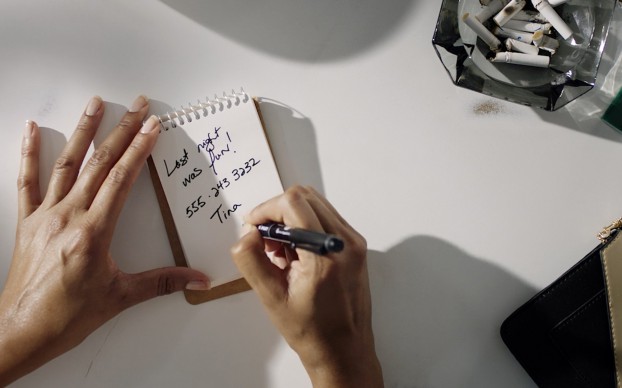 Love-quote memes. Bitmojis. E-cards. Virtual singing telegrams. The digital age means being able to show love to your Valentine as creatively as someone else will make it. Who needs crayons to draw a heart on a piece of paper when you can have an animated one beating to Stevie Wonder's "I just called to say I love you" in a three-minute video?
There is something to be said about handwritten notes though. They're not flashy, but they are real and unique to each person. And that's what makes this tale of a couple's life-long exchange of notes so poignant. Created by BBDO for Toronto west end stationary store Take Note, the short film reminds people of the power in notes – from the mundane (a reminder to finish unpacking moving boxes) to the extraordinary (announcing the news that a woman is expecting) – which, of course, the store sells in droves.
Credits: 
Client: Take Note
Agency: BBDO Toronto
V.P. / Associate Creative Director: Chris Booth
V.P. / Associate Creative Director: Joel Pylypiw
SVP, Executive Creative Director: Denise Rossetto
SVP, Executive Creative Director: Todd Mackie
V.P Group Account Director: Rebecca Flaman
Agency Producer: Beatrice Bodogh
Production Company: Skin & Bones
Dirctors: Chris Booth / Joel Pylypiw
Producer: Chelsea Strachan
Director of Photography: Kris Belchevski
Editorial: Saints
Transfer & Online: Alter Ego
Online Editor: David Whiteson
Off Line Editor: Brian Williams
Colorist: Tricia Hagoriles
Music & Sound Design: Fraser MacDougall & Tim White, Imprint Music