KFC takes you to cooking school
The restaurant chain pulls back the curtain on how it prepares its crispy chicken.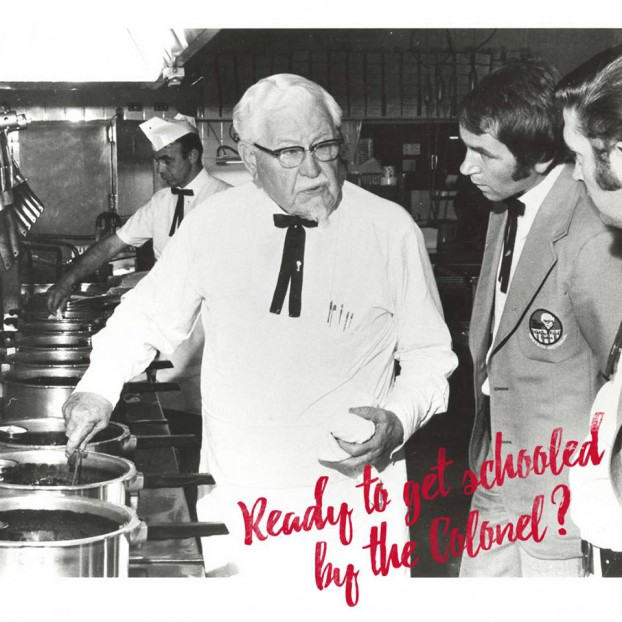 KFC is answering some persistent questions about the way it prepares its food by opening pop-up cooking schools in its restaurants and letting Canadians see it first hand.
At three KFC locations in Toronto, Calgary and Vancouver on March 12, consumers will be brought into the kitchen for a hands-on course. Attendees won't get full access to the colonel's secret recipe – the fabled mix of herbs and spices come from two different suppliers, which then go to a third supplier that mixes them and sends them to the restaurant – but they will learn the nine-step, 30-minute process that goes into making every batch of fried chicken.
KFC worked with Edelman on the creative concept and PR.
Beverley D'Cruz, marketing director for the chain at Yum! Brands Canada, describes the cooking school as the second phase of a campaign that began in the fall aimed at answering common questions (and dispelling myths) about its food. While the fall execution was focused on food sourcing (it brought influencers to farms see first hand where KFC sources its food), the cooking school shifts the spotlight to how the meals are prepared.
Potential students can sign up for a session online, though the sessions in Toronto have already sold out. The class costs $5, with all funds going to KFC's Add Hope CSR initiative. D'Cruz says KFC is open to planning more cooking school events in the future, based on the popularity and success of the first three. In the coming weeks, it will also launch an "online cooking college" so those who can't attend one of the sessions can still learn about KFC's cooking process.