10 tees for 150 years
The Drake General Store, Sid Lee and the Bay tap influential Canadians to design sesquicentennial t-shirts.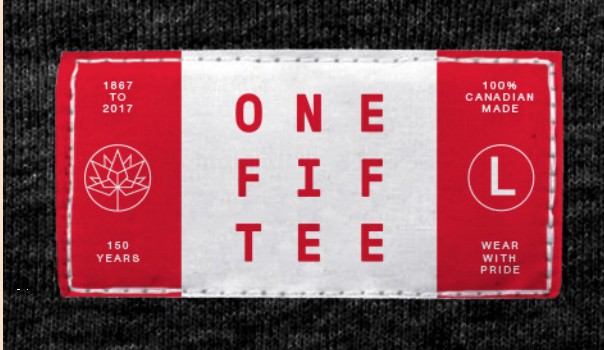 The Drake General Store, Sid Lee Toronto and Hudson's Bay are teaming up to create and distribute a line of t-shirts to celebrate Canada's sesquicentennial, appropriately named One Fif Tee.
The retailers and the ad agency have assembled a roster of 10 influential Canadians to design a special commemorative t-shirt, which will be available beginning in June at the Drake General Store (retail and online) and at 10 Hudson's Bay locations.
The creators, who include fashion designers, chefs, athletes, musicians and artists, are all "Canadians who've pushed the country forward across all categories and reflect the diverse cultural landscape that has been built over the past 150 years," a Drake spokesperson said.
The made-in-Canada shirts will come with a unique hang tag explaining the design, and a waist patch with the designer's signature and chosen charity, to which a percentage of shirt sales will go.
The 10 Canadians who will be designing shirts are:
- Fashion designers Mary Young, Hayley Elsaesser and Tanya Taylor
- Electronic duo DVBBC
- Chef Susur Lee
- Artists Ness Lee and Fucci
- Leeloodles, the t-shirt company from eight-year-old Leeloominai "Leeloo" Monleon
- Former Olympian Silken Laumann
- Blue Rodeo frontman Jim Cuddy