Helping kids, one mesh at a time
Big Brothers of Greater Vancouver taps into March Madness with a hoops-focused campaign.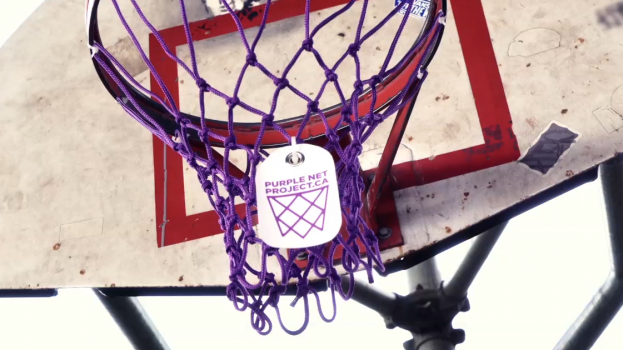 For hoops fans, there's a very precise melancholy when walking by orphaned city courts, abandoned to the weather in various states of disrepair. (There's also something unsatisfying about the clang of a ball going through a mesh-less hoop, instead of the desired swish.)
The creative teams at Rethink and Big Brothers of Greater Vancouver recognize the power in a metaphor. With the "Purple Net Project," the latest campaign timed to coincide with the NCAA March Madness basketball tournament, the organization makes the symbolic connection between hoops without nets and kids without role models.
To raise awareness about the two-year waiting list for Big Brothers in the Vancouver area, the organization is hanging 100 new nets in city courts – one for each child on the list. New recruits will get a mesh to hang with their little brothers as a starting point.
The campaign is using a 30-second spot on the TSN GO app and YouTube pre-roll, as well as a 60-second version circulating through its social channels. It also has a new campaign website where Big Brothers can register.
"The goal of the Purple Net Project is to show that the role of a Big Brother isn't a daunting one. Doing simple activities like shooting hoops and learning to solve problems, like how to hang a net together, is all it takes," executive director Valerie Lambert said in a release. "But the connections built through the program have a life-changing impact on both Big and Little Brothers alike."