Viva the hydro revolution
Lg2's new spot for Hydro-Quebec places the energy provider in historical context.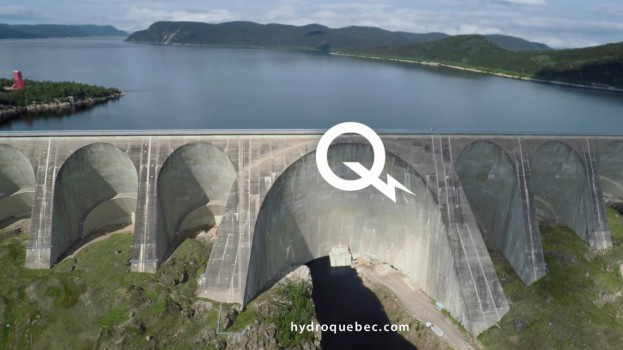 Donald Trump may have signed an executive order this week, coal miners at his side, undoing the Obama administration's climate change policies. No matter: the energy revolution lives on in Quebec.
Hydro-Québec, the public utility that manages the province's electricity, released a new ad placing it at the centre of an energy revolution. Featuring a mix of historical reels of the Industrial Revolution and the Quiet Revolution, sweeping shots of pristine wilderness and imposing dams, and close-ups of earnest, contemporary faces, the spot highlights the corporation's role in the history of renewable energy, as well as its ongoing leadership.
The spot uses the word "on" (as in "switched on") and flips the "N" into the "O" to form the recognized brand logo.
The campaign, which runs on TV and online until May 7 (there's also a print component), is meant to build pride in the public utility, Lg2 partner and CD Martin Cinq-Mars said in a release. "This pride is grounded first and foremost in Hydro-Québec's historic contribution but also in the current 'ON' that is proud and forward-looking."
Credits:
Advertiser: Hydro-Québec
VP, CD: Marc Fortin
CDs: Stuart Macmillan, Andrew Morgan
Strategic Planning: Stéfanie Forcier
Account Services: Geneviève Roy, Julie Dubé, Marie-Claude Lacasse
Agency Producer: Valérie Lapointe
Photography: Dana Dorobantu
Illustrator: David Arcouette
Director: François Méthé
DOP Sara Mishara
Production: Les Enfants / Visant Le Guennec