Wear your love of New York Fries on your sleeve
The QSR launches a gag product line for fry lovers...unless you want it to be real.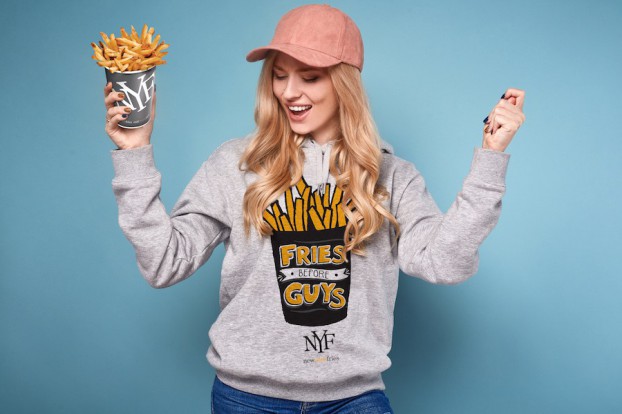 New York Fries has gotten into the e-commerce game – and it may be closer to reality than a joke.
Seemingly poking fun at other brands launching product lines for their biggest fans, New York Fries' online store offers everything from shirts to phone cases to baby onesies to bikinis in an online store that launched on Saturday.
As far as April Fool's Day executions go, this doesn't actually feel like much of a "prank." After all, New York Fries would hardly be the first Canadian restaurant or QSR to offer branded apparel and product lines.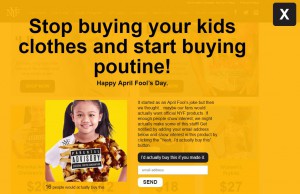 This feels more like when you would tell your crush how you felt about them under the guise of a joke to protect yourself if they didn't feel the same way. If you try to add one of the products in New York Fries' "spring collection" to your cart, a pop-up window will reveal it is prank…but also gives you the option to let the company know that you would buy it if it were real, and give them your email address so you can find out if it does happen.