Just try to unthink this
Banff Centre for Arts and Creativity gets surreal in its new campaign.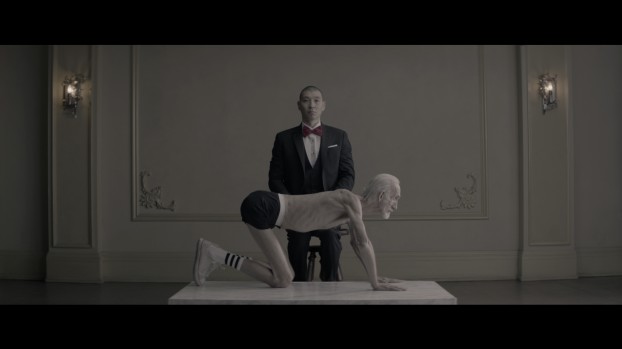 What would a piano located in an ancient (but still living) man's torso sound like? And would playing it make the pianist cry?
Oddly enough, new creative by Cossette for the Banff Centre for Arts and Creativity, called "Things You Can't Unthink," answers these and other questions. Though most viewers will likely be left asking who came up with this stuff.
Mexican director Rodrigo Garcia Saiz and Albertan photographer Justin Poulsen created the campaign's surreal imagery, which manages to be haunting and extremely funny and haunting again in the space of an ad.
Inspiration for the campaign is from a contemporary art exhibition of the same name by the centre's Walter Phillips Gallery curator Peta Rake.
In addition to the TV and cinema spot running for the next four weeks, three print and OOH ads are coming in May.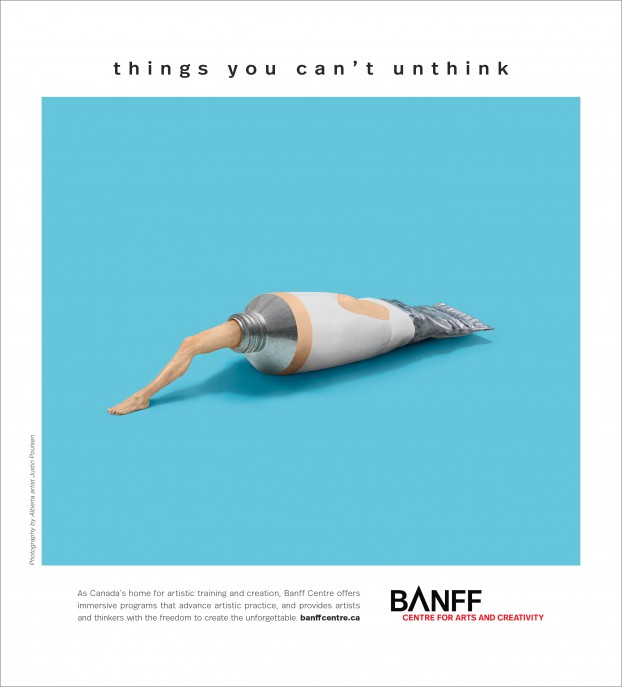 Agency: Cossette
Chief Creative Officer(s): Carlos Moreno, Peter Ignazi
Creative Director(s): Jaimes Zentil, Craig McIntosh
Art Director: Spencer Dingle
Copywriter: Jordan Hamer
Agency Integrated Producer(s): Sharon Yokoyama, Sumit Ajwani, Kirsten White
Account Coordinator: Isabella Iannetta
Account Supervisor: Solomiya Gritskiv
VP, Client Leader: Wendy Morgado
SVP, Director of Client Service: Janis Lindenbergs
Director, Strategy: Lisa Hart
Chief Strategy Officer: Jason Chaney
Production House: Frank Content
Director: Rodrigo Garcia Saiz
Executive Producer: Danielle Kappy
Line Producer: John Barreiro
DOP: German Lammers
Editing House – Soda
Executive Producer: Mina Jang
Editor: Nicole Lawr
Production Coordinator: Laura Bossy
VFX Online/Colorist: Alex Boothby
Music House: MassiveMusic, PrimeChuck
Audio House: Berkeley
Audio Engineer: Jared Kuemper
Executive Producer: Charlie Janson
Casting: Shasta Lutz (Jigsaw Casting)
Photographer/Art Director/Retoucher – Justin Poulsen
Illustrator: Greg Boychuck
Senior Retoucher: Trevor Gauthier
Production Manager: Dawn-Marie Mills
Media: Cossette Media
Media Supervisor: Lexy Khoo
Group Media Director: Charles Morin
Client: Banff Centre for Arts and Creativity
Director, Marketing and Communications: Matt Matheson
VP, Marketing and Communications: Lisa Cooke
President, Banff Centre: Janice Price
Curator of Walter Phillips Gallery: Peta Rake